Live Blog: June 9 – Final Practice Day & Registration AM

Tuesday, June 9 – 11:45 AM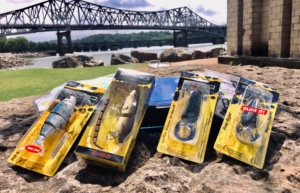 Anglers are getting a lot of great items at the Angler Check-In today!  This is one of the best times of the year for these competitors to load up on great items from our series partners.  SPRO is giving each team a boat load of awesome items!
Tuesday, June 9 – 11:25 AM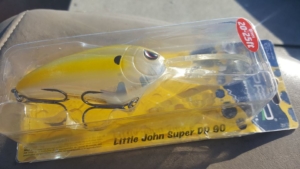 SPRO is a presenting sponsor of this morning's blog as well.  Last week we did a feature article on the SPRO Little John Super DD 90.  That bait could be a real player out on Pickwick Lake this week.  Read more here.
SPRO also offers a 35% discount to college anglers.  Apply here.
Tuesday, June 9 – 10:50 AM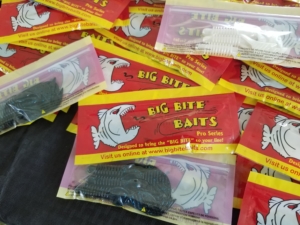 Big Bite Baits is another presenting sponsor of this morning's blog.  They are providing product samples to every angler competing in this week's event.  To find out more about their 50% off discount for college anglers, follow this link.
Tuesday, June 9 – 10:40 AM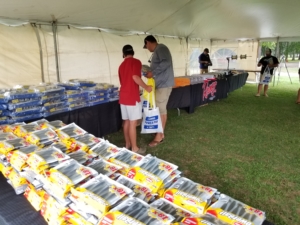 The first anglers are coming through registration now!  We will be here at McFarland Park in Florence, AL signing teams up until 6:00 PM tonight.
Tuesday, June 9 – 7:40 AM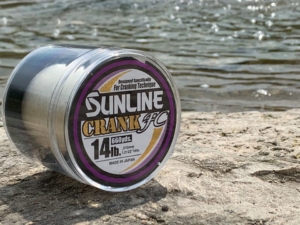 One of the presenting sponsors of the morning blog is Sunline.  Late last week, we did a feature on Sunline products for anglers to use during the Championship. From deep cranking to finesse fishing with light presentations, Sunline has got you covered.  Read that feature article here.
Sunline has long been a strong supporter of collegiate anglers.  At today's registration, anglers will be able to bring one reel and spool it up from a giant bulk spool of Sunline on site.  For anglers competing out on the college trail, Sunline also offers a 45% discount on products.  Follow this link to apply for the code.
Tuesday, June 9 – 7:00 AM
Today marks the final day of Official Practice for the 2020 BoatUS Collegiate Bass Fishing Championship presented by Bass Pro Shops.  All anglers competing in the event must be off of the water by 2:00 PM (CT).
Registration will take place at McFarland Park beginning at 10:00 AM and run until 6:00 PM.  Teams will be greeted with a variety of items that they can take with them.  That list includes: gear & product from sponsors, snack bags, and a to-go meal from 306 Barbecue.  Everyone is encouraged to bring a reel so they can spool up from one of the bulk spools that Sunline has provided.
Today will be an exciting day as we are on the eve of the tournament starting!  Keep checking back throughout the day to see images from registration and find out how the anglers fared during practice.  We will provide a full recap this evening that will be posted to the 'Bass Fishing News' tab on the website.
https://www.collegiatebasschampionship.com/wp-content/uploads/2020/06/IMG_2936-1030x687-1.jpg
687
1030
Kyle Curry
https://www.collegiatebasschampionship.com/wp-content/uploads/2023/03/2022_CBFS_JM-White-300x194.png
Kyle Curry
2020-06-09 07:00:27
2020-06-09 12:45:02
Live Blog: June 9 – Final Practice Day & Registration AM