Yamaha Angler Appreciation Night Bigger Than Ever Before
By Cody Levy
SAN ANTONIO, Texas – Now known as one of the most popular events in college fishing, The Yamaha Angler Appreciation Night, a night full of activities and prizes, will be held on May 24th. The Yamaha Angler Appreciation Night is part of the action-packed, weeklong celebration of college fishing held during the BoatUS Collegiate Bass Fishing Championship Presented by Cabela's. During the 2016 Yamaha Angler Appreciation Night, anglers will be able win prizes, go on boat rides, share fishing stories with touring pros, learn more about marine electronics, and much more.
To start the night off, anglers will be welcomed with a pizza buffet – a perfect meal after a long day of practicing on Pickwick and Wilson Lakes. And when we say buffet, anyone that has fed a college student knows that will be quite a lot of pizza!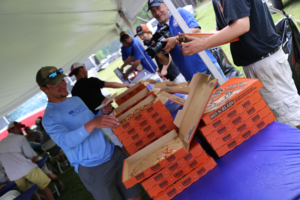 Once fed, anglers will be able to compete in a Flip, Pitch, and Cast Contest using brand new Abu Garcia rods and reels.  The casting contest will feature over $5,000 in prizes this year! The final round will be streamed live for friends and family to watch, so practice your pitching skills to make the Top Ten cut and get your hand raised as the 2016 Yamaha Flip, Pitch, and Cast Champion!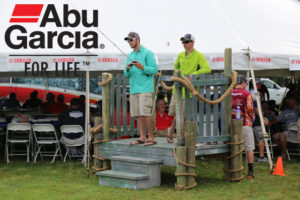 While the Flip, Pitch, and Cast Contest is underway, anglers will also be able to go on a Yamaha powered Ranger Boat demo ride to feel the power behind the newest lineup of Yamaha Outboards and the comfort of Ranger Boats.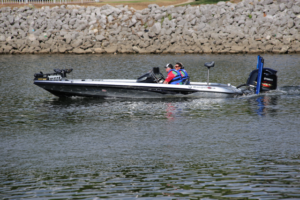 Along with demo rides, anglers will be able to get out on the water once again with Garmin Pro, Mark Daniels Jr., to check out the all new Garmin PanOptix technology live in action and see what they've been missing! From fish swimming all the way around the boat, to watching your lure in the water, the new Garmin PanOptix All-Seeing Sonar is sure to turn heads while on the water.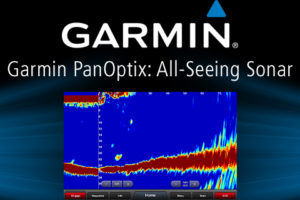 Anglers are also able to bring one of their reels to the Yamaha Angler Appreciation Night at McFarland Park to get a free re-spooling with brand new Sunline, so don't leave your reels behind!

In between eating pizza, competing in the Flip, Pitch, and Cast Contest, taking demo rides, and re-spooling with Sunline, anglers will have the opportunity to talk with some of the top pros in the industry like Ish Monroe and Takahiro Omori and ask them questions to help tackle Pickwick and Wilson Lakes.
And finally, it wouldn't be a true Yamaha Angler Appreciation Night unless Yamaha Outboards went above and beyond for the competitors, as always! Yamaha will be giving out thousands of dollars in door prizes throughout the night as well!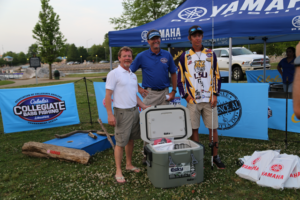 Yamaha Angler Appreciation Night will kick off at 4pm on Tuesday, May 24th at McFarland Park in Florence, Alabama. Be sure to bring your appetite, a reel to spool with Sunline, questions for the pros, and your casting "A" game, and we'll see you at McFarland Park!
To see additional coverage on our Facebook, click here: https://www.facebook.com/CollegiateBassChampionship
Also, follow us on Instagram and Twitter at @CollegiateBass
About the ACA
The Association of Collegiate Anglers, a division of Careco TV, is a sanctioning body developed to facilitate growth, development, and structure within competitive collegiate bass fishing. The ACA provides support to dozens of school operated regional events nationwide and owns the Cabela's Collegiate Bass Fishing Series, the largest participatory collegiate tournament circuit in the country. With dedicated collegiate fishing programming on several television networks, three nationally televised collegiate bass fishing events, and thousands of members, the ACA is the leader in competitive collegiate bass fishing. For more information on the ACA, or the Cabela's Collegiate Bass Fishing Series, visit www.CollegiateBassChampionship.com. For more information on Cabela's visit Cabelas.com, for more information on CarecoTV, visit www.carecotv.com.
https://www.collegiatebasschampionship.com/wp-content/uploads/2016/05/Yamaha-squarelogo.jpg
200
200
Shelley
https://www.collegiatebasschampionship.com/wp-content/uploads/2023/03/2022_CBFS_JM-White-300x194.png
Shelley
2016-05-18 14:04:23
2016-11-23 17:16:10
Yamaha Angler Appreciation Night Bigger Than Ever Before