Ranger Cup University Challenge: Bethel University vs Adrian College Blog
January 9, 2019 4:20 PM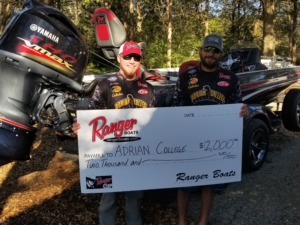 Adrian College wins the Ranger Cup University Challenge!  They managed to catch a total of 87.30 lbs today on Fayette County Lake.  The pair of Michigan anglers edged out their counterparts from Bethel University.  Bethel caught 66.09 lbs of bass on the day.  Fayette County showed out in a big way today!  We will provide a full recap and more content on the event tomorrow morning!
January 9, 2019 1:50 PM
Here is the final update leading up to the 3:00 pm weigh-in.
Bethel University: 23 fish for 56 lbs
Adrian College: 28 fish for 71.60 lbs
In just over an hour we will crown a champion in the Ranger Cup University Challenge.  At 3:00 pm the anglers will no longer be able to cast.  They will make their way back to the ramp, and we will total the final weights.  It has been a great day out on Fayette County Lake so far!
January 9, 2019 12:25 PM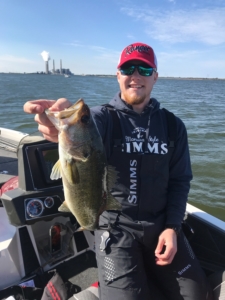 The clock has moved past high noon and roughly two and a half hours remain until last cast.  This is where each team stands now:
Bethel University: 19 fish for 44.8 lbs
Adrian College: 24 fish for 61 lbs
An early morning cold front has pushed through and anglers are being greeted with bluebird skies and fairly cool temperatures.  Surveying the lake, it's easy to tell what these competitors have keyed in on.  Both teams are flipping and casting to shallow reeds.  The bass are pushed up into this thick cover.  Size and quality has also increased throughout the day.  We will provide one more update prior to the 3:00 pm weigh-in.
January 9, 2019 9:45 AM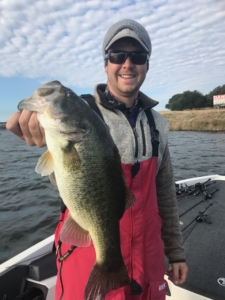 As we near the three hour mark, here is a look at the current scoreboard.
Bethel University: 12 fish for 26 lbs
Adrian College: 15 fish for 39 lbs
Action has slowed down a considerable amount.  Both teams are running around the lake now in search of bites.  The early morning bite was strong, and there was definitely a solid window there for them to capitalize on.
The wind is still blowing strong out here on Fayette County Lake.  There are numerous pockets scattered across this lake that provide shallow cover and are protected from the wind.  If one of these teams is able to get into one of those areas and begin catching fish, they could total up some weight quickly.
January 9, 2019 8:10 AM
We just checked in with both teams for a mid-morning update.  Here is where things currently stand:
Bethel University: 8 fish for 13 lbs.
Adrian College: 9 fish for 24.40 lbs.
Both teams are fishing different patterns.  Bethel is targeting windblown areas on the main lake while Adrian is fishing shallow cover.  As we are writing this update, Adrian landed another fish weighing 3.6 lbs.  That brings their total up near 28 lbs.
January 9, 2019 7:20 AM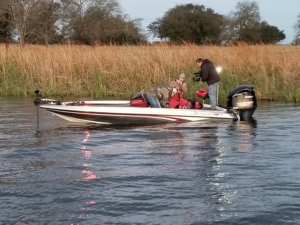 The first fish is on the board.  Bethel University, Cole Floyd and Carter McNeil, now has a total of three fish on the morning.  All of them have been about the same size.  Likely 1.5-2.5 lbs.
Conditions so far today are drastically different from days past.  A strong northeast wind is blowing, and temperatures are a good 15-20 degrees cooler.  On a power plant lake like Fayette County, this should help the bite.  Cooler air temps mean the plant will generate more, thus in turn warming the water at a faster rate.
From what we have been able to see, the bass are up shallow feeding and possibly spawning across the lake.  We will have more updates soon.  The bass are biting so far!
January 8, 2019 8:30 PM
Anglers are making their final preparations for the Ranger Cup University Challenge.  Fayette County Lake in central Texas is set to play host to one of the great events in college fishing.  Qualifying as the highest Ranger Cup finishers at both the BoatUS Collegiate Bass Fishing Championship presented by Bass Pro Shops and FLW college series championship, each respective team earned this well deserved opportunity.  Here are the two teams competing in tomorrow's event:
Bethel University:  Cole Floyd & Carter McNeil
Adrian College: Jack Hippe & Nick Czajka
Fayette County Lake is a power plant lake.  During the winter months, this body of water has warm water temperatures averaging around 70 degrees.  That means while most lakes are experiencing cool, winter conditions, these fish here are either spawning or preparing to lock onto the beds soon.
The fish here are extremely healthy.  Each one of them is extremely thick, proving that this lake has a strong, flourishing population of quality fish and forage.  With a mix of rocks, reeds, shallow timber, and offshore structure, fish could be positioned just about anywhere.  However, the format of this event could greatly factor into each team's gameplan.  Every fish measuring at least 14 inches will count to their total weight, so focusing on a pattern that provides a ton of bites will be key.  The average fish at Fayette County Lake is in the 2-4 lb. range, so it will be a race to see who can catch the most fish.
Both teams will take to the water at safe light in the morning.  We will have a crew out on the water providing updates, images, and other great content.  Be sure to check back here on the blog, as well as keep an eye on our various social media sites for on-the-water updates!
https://www.collegiatebasschampionship.com/wp-content/uploads/2019/01/Ranger-Cup-University_2018.jpg
600
1000
Shelley
https://www.collegiatebasschampionship.com/wp-content/uploads/2021/05/2019-BPS_CBFS_logo-300x179.png
Shelley
2019-01-08 12:47:21
2019-01-09 18:15:38
Ranger Cup University Challenge: Bethel University vs Adrian College Blog