Mossy Oak Fishing Brand Making Waves with Elements Agua Pattern
Mossy Oak Fishing Brand Making Waves with Elements Agua Pattern
WEST POINT, MS – Mossy Oak launched its first fishing pattern, Elements Agua, at the ICAST show in July 2017. Since then, Mossy Oak Fishing has added six fishing team members to its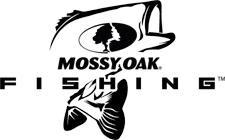 ProStaff, and Elements Agua has been named the official pattern of B.A.S.S., Major League Fishing and the Cabela's Collegiate Bass Fishing Series. Mossy Oak Fishing has also stepped up to sponsor bass fishing competitions for anglers from the high school level up.
Elements serves as a reinforcing factor to Mossy Oak's identity as the preferred outdoors lifestyle brand. The Elements line is designed not just as concealment, but as a form of expression to represent the wearer's love for the outdoors.
"If 30 years of making Mossy Oak camo has shown us anything, it's that our patterns mean more than just a way to hide from critters," said Toxey Haas, founder and CEO of Mossy Oak. "Instead, wearing Mossy Oak has become an expression of who we are. With Elements, we wanted to create designs that are completely different than anything we, or anyone else has ever done before without sacrificing our deep connection with nature.  Like its name says, Elements is designed from the most basic building blocks of the natural world and represents an exciting new direction for Mossy Oak."
Mossy Oak Fishing Team members will wear the Elements Agua pattern as they compete, go to events and simply as a representation of the lifestyle they love, fishing and being outdoors. Mossy Oak Fishing Team members include Bassmaster competitors Kevin VanDam (Team Leader), Gerald Swindle, Ott DeFoe, Jordan Lee, Brandon Palaniuk and saltwater fisherman Mark Davis of "BigWater Adventures."
Besides these individual sponsorships, Mossy Oak Fishing is the title sponsor of the Mossy Oak Bassmaster High School Fishing Series, the supporting sponsor of the Carhartt Bassmaster College Series and the presenting sponsor of the Huk Performance Fishing Bassmaster Elite Series tournament at Upper Chesapeake Bay.
"Mossy Oak has long been known as a hunting camouflage brand, but our brand has grown to encompass all things outdoors – hunting, conservation, land management, and even golf. So, expanding into the fishing world was a must," said Ben Maki, Sr. Vice President and Chief Marketing Officer. "We all love to fish. Developing a pattern for the fishing community and having a brand presence there has been exciting, and we're looking forward to greater involvement with the Mossy Oak Fishing brand."
Visit https://www.mossyoak.com/camouflage/elements for more information on Elements Agua,To learn more about Mossy Oak or to enjoy free, timely and entertaining outdoors content, visit https://www.mossyoak.com.
Haas Outdoors Inc. is headquartered in West Point, Miss., was established in 1986 and is home of Mossy Oak. For more than 30 years, Mossy Oak has been a leading outdoors lifestyle brand that specializes in developing and marketing modern camouflage designs for hunters and outdoors enthusiasts. The Mossy Oak Brand and patterns can be found on a multitude of products worldwide. Haas Outdoors Inc. is the parent company of Mossy Oak, BioLogic, Mossy Oak Productions,MOOSE Media, Nativ Nurseries, Nativ Living, GameKeepers, GameKeepers Kennels and Mossy Oak Properties.Mossy Oak is the official camouflage of theNational Wild Turkey Federation, Ducks Unlimited, Quality Deer Management Association and Mack's Prairie Wings and the official pattern of B.A.S.S., MLFand Cabela's Collegiate Bass Fishing Series.
https://www.collegiatebasschampionship.com/wp-content/uploads/2018/01/Mossy-Oak-Fishing-Logo.jpg
140
225
Amanda
https://www.collegiatebasschampionship.com/wp-content/uploads/2023/03/2022_CBFS_JM-White-300x194.png
Amanda
2018-01-24 17:09:35
2018-02-14 15:50:23
Mossy Oak Fishing Brand Making Waves with Elements Agua Pattern