LIVE BLOG: Tournament Day

Coverage of the 2017 Texas Collegiate Challenge presented by Abu Garcia will be right here!  Check back often for the latest insights about what's happening on the water, which teams are catching them, and more!
For those of you that would like to keep up and view all the photos or even look back at past events from the series, be sure and check out the photo gallery where you'll see photos from each day, on the water action, and more.
Sunday, April 30th, 2017:
2:00pm –  Anglers' last casts are at 2:30pm and they must be in the weigh-in line by 3:30pm.  We'll be offering two ways to watch the weigh-in thanks to Cabela's and Abu Garcia.   You can watch on our Facebook page or here on the website.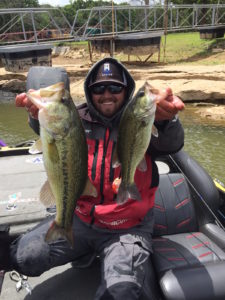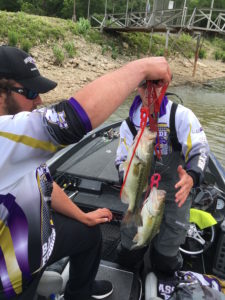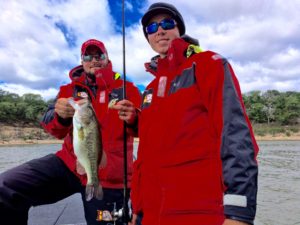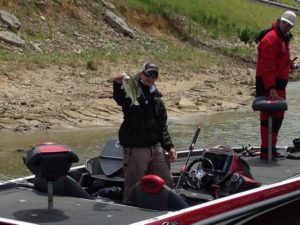 1:00pm – The information coming in from the boats is that there is a mix of patterns in play as the day winds down.  Some anglers are trying for a finesse bite using drop shots and shakey heads.  Other teams are still searching around windy banks for a reaction bite.  It does seem that many teams are keying on rocky areas however.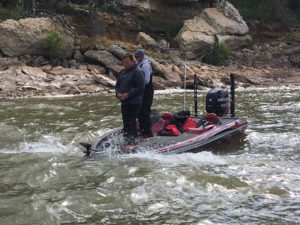 12:00pm- The 2017 Texas Collegiate Challenge presented by Abu Garcia was hosted by the Denison Area Chamber of Commerce.  Denison is a great place to visit offering big city amenities and small town charm.  Denison is located near the Texas-Oklahoma border and is the birthplace of President Dwight D. Eisenhower. Located just south of the Oklahoma border, Denison has all that a large city would but still has that small town feel.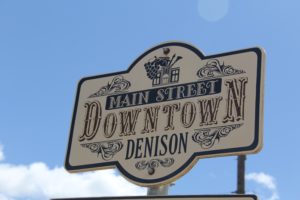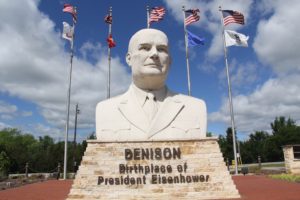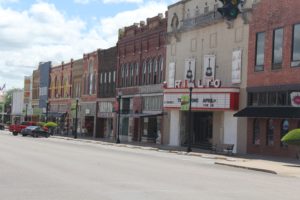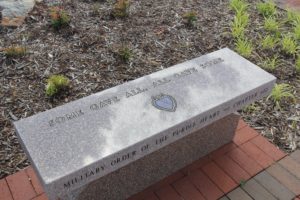 11:00am – Lots of anglers are working the rocky bluff banks on the south end of Lake Texoma around the Eisenhower Marina.   The main river channel swings in close to the south bank between the Little Mineral arm and the dam and features depths to 100 feet.  These tall bluffs also are blocking the wind giving anglers a change to target some small mouth that call this end of the lake home.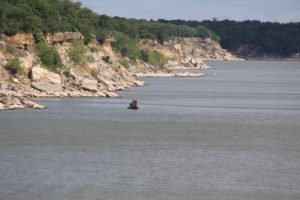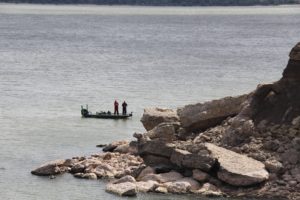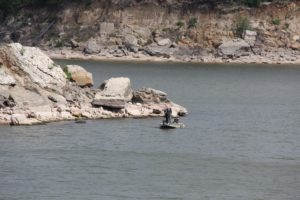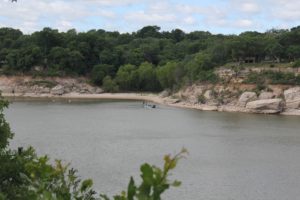 10:00am – The clouds have started to break over Lake Texoma and it looks like the fishing is heating up.  We're hearing various reports of all three species of bass being caught.  Lake Texoma has a great population of smallmouth, largemouth, and spotted bass and all can be caught all over the lake.
Cabela's School of Year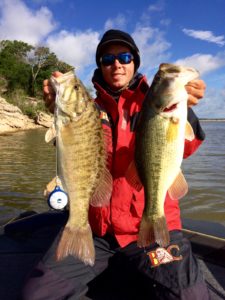 9:00am- A fast moving cold front last night ushered in high winds as well as heavy rainfall.  The water flowing in from last night's storm is reportedly starting to dirty up the water in some of the creeks.
Bryan College, the current leaders of the Cabela's School of the Year presented by Abu Garcia race, are cranking steep, rocky, windblown banks. This college has only been fielding a fishing team for three years, but has had some impressive results.  This year, they've been leading the school of year race almost all season long.   As a team they're very proud of all their hard work.   Today will go a long way in seeing how big of a lead they'll carry into the final event of the year — the BoatUS Collegiate Bass Fishing Championship.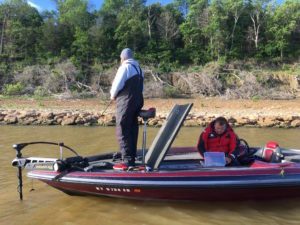 8:00am- Early word from the lake is that anglers are keying on the shad spawn. This time of the year, an event on Lake Texoma can be won in five casts in the right area, thanks to the shad spawn.  However, that bite normally dies out after about an hour, so the teams that don't adjust will be hard pressed to keep up their pace.  Reaction style baits like spinnerbaits and crankbaits are what most of the guys are using early today.
UNA is off to a great start here at the Texas Collegiate Challenge presented by Abu Garcia. Fish like this are sure to help them  in the Cabela's School of the Year Race.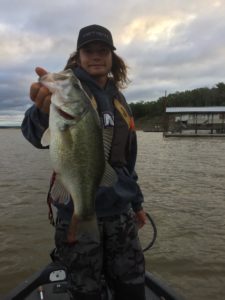 Cabela's School of the Year presented by Abu Garcia second place team member Nathan Martin from UNA with a nice one.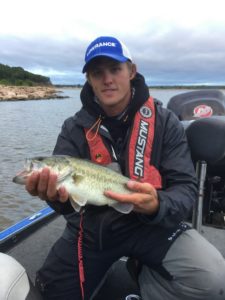 Marten and Mize from UNA with their first keeper. They are keying on the shad spawn early today.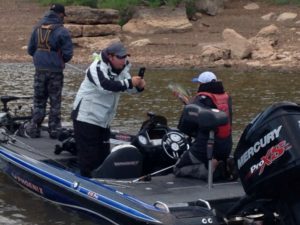 6:55am – The cold temps have anglers bundled up in their Gill Technical Fishing Gear as they search for the best area to start using their Garmin graph.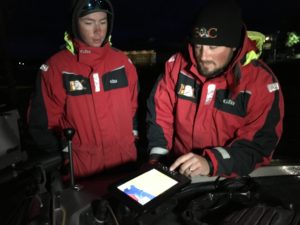 6:42am – Brrrrrrrrr is the word!  The fast moving cold front that pushed through the area yesterday evening has brought much cooler temperatures to the area. As anglers launched this morning, air temperatures were hovering around 45 degrees with winds out of the west at 15 to 20mph. The weather forecast calls for a high of 62 degrees today with winds between 20 and 30 mph. This is a far cry from practice where winds were from the south and temperatures we're nearing 90 degrees. Adjusting to these new conditions will be key to bringing a limit to the scales.
https://www.collegiatebasschampionship.com/wp-content/uploads/2017/05/TCC_TournamentDay-1.jpg
600
1000
John Braig
https://www.collegiatebasschampionship.com/wp-content/uploads/2023/03/2022_CBFS_JM-White-300x194.png
John Braig
2017-05-18 14:34:37
2017-05-18 15:03:50
LIVE BLOG: Tournament Day