Don't Let Boat Insurance Snag You at the Tournament Gate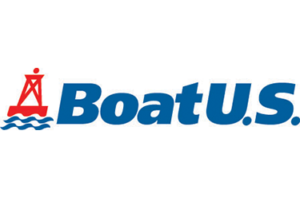 ALEXANDRIA, Va. – In tournament angling, speed and power are what get you to the best fishing spot before the other guy. The high-performance nature of bass boats is leading many tournament organizations to increase the amount of boat-liability insurance required for entry, and that's causing some angst among tournament anglers.
"In a change, we have seen this year, many fishing tournaments now require entrants to have $500,000 liability insurance," said BoatUS Marine Insurance Representative Dustin King. "That's up from $300,000 in years past." On the front lines of the fishing-boat insurance-buying season, King added, "This season we've received a lot of phone calls from anglers who are interested in entering a tournament, but their insurance companies won't provide them the $500,000 in liability coverage."
So what can a tournament angler do? BoatUS has three tips for any angler seeking tournament insurance:
1. If you're considering entering a tournament, check your boat's insurance policy first. Terms such as "competitive," "for money" or "involved in racing" should be looked at closely. An accident that potentially happens just minutes out of the gate – as hundreds of boats scatter at high speed – could be used as a cause to a deny claim due to "racing."
2. Second, ensure you have plenty of experience operating a bass boat, and try to remain as claims free as possible. Both could affect your ability to be offered higher limits. Having a longer-term relationship with your insurer may also influence the tournament coverage limits offered.
3. Lastly, if you're fishing with a co-angler, you may also need to adjust your policy to ensure you have the correct coverage.
All BoatUS boat insurance policies with the added ANGLER endorsement offer automatic fishing tournament coverage and entry-fee reimbursement should a claim cause you to withdraw, increased coverage for important fishing gear, and 24-hour on-water and on-road towing assistance. Call 800-283-2883 for a free quote, or go to BoatUS.com.
Suggested Tweet and Facebook post:
Don't let boat insurance snag you at the tournament gate https://goo.gl/Css8qH #BoatUS
About Boat Owners Association of The United States (BoatUS):
Celebrating more than 50 years, BoatUS is the nation's largest organization of recreational boaters with more than a half-million members. We are the boat owners' voice on Capitol Hill and fight for their rights. We are The Boat Owners Auto Club and help ensure a roadside trailer breakdown doesn't end a boating or fishing trip before it begins. When boats break down on the water, TowBoatUS brings them safely back to the launch ramp or dock, 24/7. The BoatUS Marine Insurance Program gives boat owners affordable, specialized coverage and superior service they need. We help keep boaters safe and our waters clean with assistance from the nonprofit BoatUS Foundation for Boating Safety and Clean Water. Visit BoatUS.com.
Press Contact: D. Scott Croft, 703-461-2864, SCroft@BoatUS.com
https://www.collegiatebasschampionship.com/wp-content/uploads/2017/05/Screen-Shot-2017-05-23-at-9.35.03-PM.png
565
560
John Braig
https://www.collegiatebasschampionship.com/wp-content/uploads/2023/03/2022_CBFS_JM-White-300x194.png
John Braig
2017-08-16 09:00:57
2018-03-05 14:51:51
Don't Let Boat Insurance Snag You at the Tournament Gate