Bob's Machine Renews Partnership with the ACA and Cabela's Collegiate Bass Fishing Series for the 2018 Season
Bob's Machine and the Association of Collegiate Anglers have announced their renewed partnership for the Cabela's Collegiate Bass Fishing Series. As a result of this partnership, Bob's Machine will continue to be the exclusive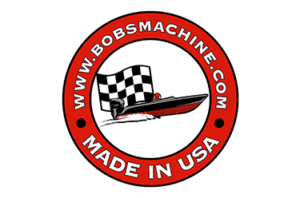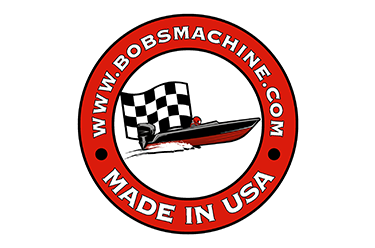 jack plate sponsor of the series. Additionally, Bob's Machine will support collegiate anglers nationally and internationally at each of the Cabela's Collegiate Bass Fishing Series events in 2018.
"From jack plates, foot throttles, to deck plugs and trolling motor handles, Bob's Machine has a wide range of products for all boaters," said Wade Middleton, Director of the ACA and President of CarecoTV. "I am very excited to continue our partnership with Bob's Machine in 2018."
Bob's Machine Shop was founded in 1978, with the belief that quality creates its own demand. Our mission is simple: to provide the best products and service to our customers at the lowest prices possible. We take great pride in our company, our commitment to customer service and in the products, we sell. Our online store is designed to provide you with a safe and secure environment to browse our product catalog. We are proud to manufacture our own products in house, on our own machinery.
"Bob's is very excited to be working with the Cabela's Collegiate Bass Fishing Series. The young anglers are the future of our sport and we are looking forward to seeing them all progress into the next generation of big name pros," said Steve Pelini with Bob's Machine.  "Bob's is proud to make our jack plates in house on our own CNC mills, and continuing to make the fastest, and strongest jack plates on the market."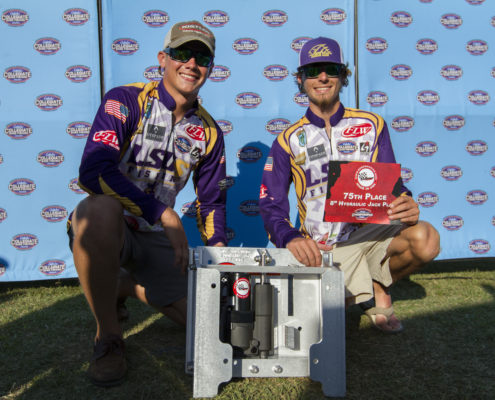 Collegiate anglers will continue to enjoy Bob's Machine's 30% discount program. The discount program details can be found on line at the Discounts and Incentives page on the Collegiate Bass Championship website. You can also see the full collection of Bob's Machine products, visit their website at www.bobsmachine.com or Facebook page at www.facebook.com/Bobsmachine.
For more information about the Cabela's Collegiate Bass Fishing Series, please visit www.CollegiateBassChampionship.com and check us out on Facebook athttps://www.facebook.com/CollegiateBassChampionship.
Also, follow us on Instagram and Twitter at @collegiatebass and on Facebook at /collegiatebasschampionship.
About the ACA
The Association of Collegiate Anglers, a division of Careco TV, is a sanctioning body developed to facilitate growth, development, and structure within competitive collegiate bass fishing. The ACA provides support to dozens of school operated regional events nationwide and owns the Cabela's Collegiate Bass Fishing Series, the largest participatory collegiate tournament circuit in the country.  With dedicated collegiate fishing programming on several television networks, four nationally televised collegiate bass fishing events, and thousands of members, the ACA is the leader in competitive collegiate bass fishing.  For more information on the ACA, or the Cabela's Collegiate Bass Fishing Series, visit www.CollegiateBassChampionship.com. For more information on Cabela's visit Cabelas.com, for more information on CarecoTV, visit www.carecotv.com

https://www.collegiatebasschampionship.com/wp-content/uploads/2017/09/IMG_1234.jpg
1365
2048
Amanda
https://www.collegiatebasschampionship.com/wp-content/uploads/2021/05/2019-BPS_CBFS_logo-300x179.png
Amanda
2017-09-25 11:11:29
2017-11-09 13:56:12
Bob's Machine Renews Partnership with the ACA and Cabela's Collegiate Bass Fishing Series for the 2018 Season