Berkley Continues Support of 2018 Cabela's Collegiate Bass Fishing Series and Association of Collegiate Anglers
Berkley Continues Support of 2018 Cabela's Collegiate Bass Fishing Series
Berkley continues its support and partnership with the Association of Collegiate Anglers (ACA) and the Cabela's Collegiate Bass Fishing Series as an official sponsor for the 2018 fishing season. As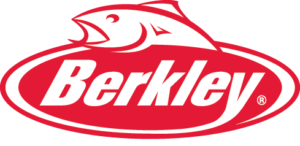 a Series partner, Berkley will enjoy a wide range of promotions with collegiate anglers throughout the nation at each of the Cabela's Collegiate Bass Fishing Series events including being the presenting sponsor for the Cabela's Collegiate Big Bass Bash.
As an industry leading authority and expert on testing and research of bait and tackle, Berkley develops the best products to help anglers catch more fish. This scientific-based approach is unmatched and meets the needs of every angler on the water.
"We are proud to continue our partnership with the ACA and Cabela's Collegiate Bass Fishing Series," said Neil Eibeler, CEO of Pure Fishing. "Berkley products are designed with anglers in mind, and there's no better way of demonstrating that commitment than with these young competitors fishing across America."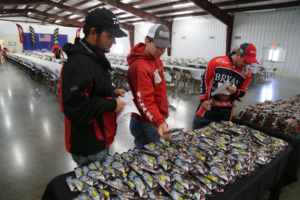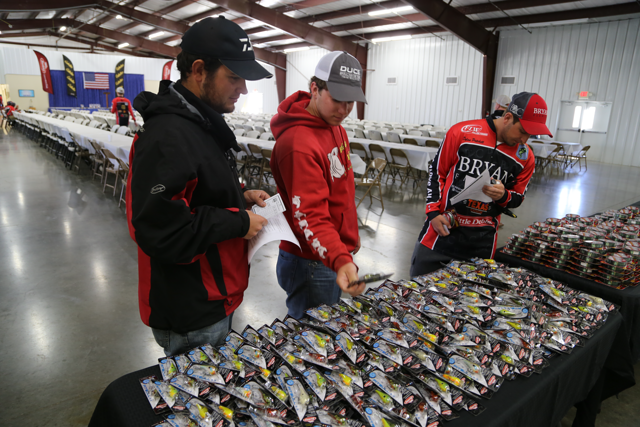 "Berkley has been one of the top supporters of collegiate bass fishing since the beginning of college fishing and they continue to reward anglers today with a wide range of support. We're excited to continue our long-standing partnership with Berkley and watch the brand grow along with the sport of college fishing," said Wade Middleton, Director of the ACA and President of CarecoTV.
Berkley will provide a wide range of samples at various college events all season long as well as offering a substantial discount program for college anglers. To qualify for the program, an angler must be fishing one of the Cabela's Collegiate Bass Fishing Series events and have a valid college email address. For more details, please email selectanglerservice@newellco.com.
For more information on Berkley, visit http://www.berkley-fishing.com/.
Stay up to date and Follow Us!
Facebook –  https://www.facebook.com/CollegiateBassChampionship
Instagram – https://www.instagram.com/collegiatebass/
Twitter – https://twitter.com/collegiatebass
Subscribe to our videos!
YouTube –  https://www.youtube.com/user/CollegeBassFishing
About Pure Fishing, Inc.
Pure Fishing, Inc. is a leading global provider of fishing tackle, lures, rods and reels with a portfolio of brands that includes Abu Garcia®, All Star®, Berkley®, Chub™, Fenwick®, Gulp!®, Hardy & Greys™, Hodgman®, Johnson™, Mitchell®, PENN®, Pflueger®, Sébile®, Shakespeare®, SpiderWire®, Stren®, Trilene® and Ugly Stik®. Pure Fishing, Inc. operates in 22 countries with a dedicated workforce conversant in 28 languages. Pure Fishing, Inc., a part of Newell Brands' strong portfolio of well-known brands, is a leader in developing outdoor and active lifestyle products. Additional information can be found at www.purefishing.com.
About the ACA
The Association of Collegiate Anglers, a division of CarecoTV, is a sanctioning body developed to facilitate growth, development, and structure within competitive collegiate bass fishing. The ACA provides support to dozens of school operated regional events nationwide and owns and operates the Cabela's Collegiate Bass Fishing Series, the largest participatory collegiate tournament circuit in the country. With dedicated collegiate fishing programming on several television networks, three nationally televised collegiate bass fishing events, and thousands of members, the ACA is the leader in competitive collegiate bass fishing. For more information on the ACA, or the Cabela's Collegiate Bass Fishing Series, visit www.CollegiateBassChampionship.com.
https://www.collegiatebasschampionship.com/wp-content/uploads/2017/05/Untitled-e1497633278616.jpg
494
500
Amanda
https://www.collegiatebasschampionship.com/wp-content/uploads/2023/03/2022_CBFS_JM-White-300x194.png
Amanda
2018-02-28 13:32:38
2018-03-02 14:10:23
Berkley Continues Support of 2018 Cabela's Collegiate Bass Fishing Series and Association of Collegiate Anglers