2021 Pickwick Slam – Day 2 Blog
April 11th @ 12:45PM – The leaders from top ranked Montevallo just made an impactful late day cull. Can they earn the victory out on Pickwick Lake? Tune in to weigh-in beginning at 1:30 PM to find out – watch here on our website, or download the Outdoor Action TV app on your phone, Roku, Amazon Fire, or Apple TV.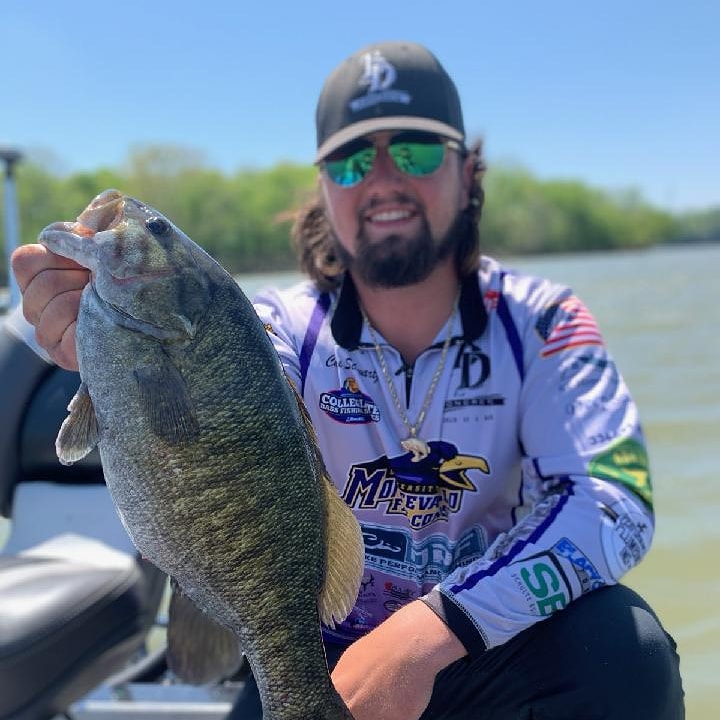 April 11th @ 11:55AM – The bite has slowed down drastically for the anglers fishing near the tailrace below Wilson Dam.  Here is the latest update with the Day 1 leaders from #1 ranked University of Montevallo.

April 11th @ 10:30AM – Landon Smith and Jacob Schrimsher enter today in 3rd place.  The anglers from Calhoun Community College weighed in 23.05 pounds on day one.  So far today they are working their way up to another quality limit of fish.  Weight estimates are that they have approximately 11 pounds.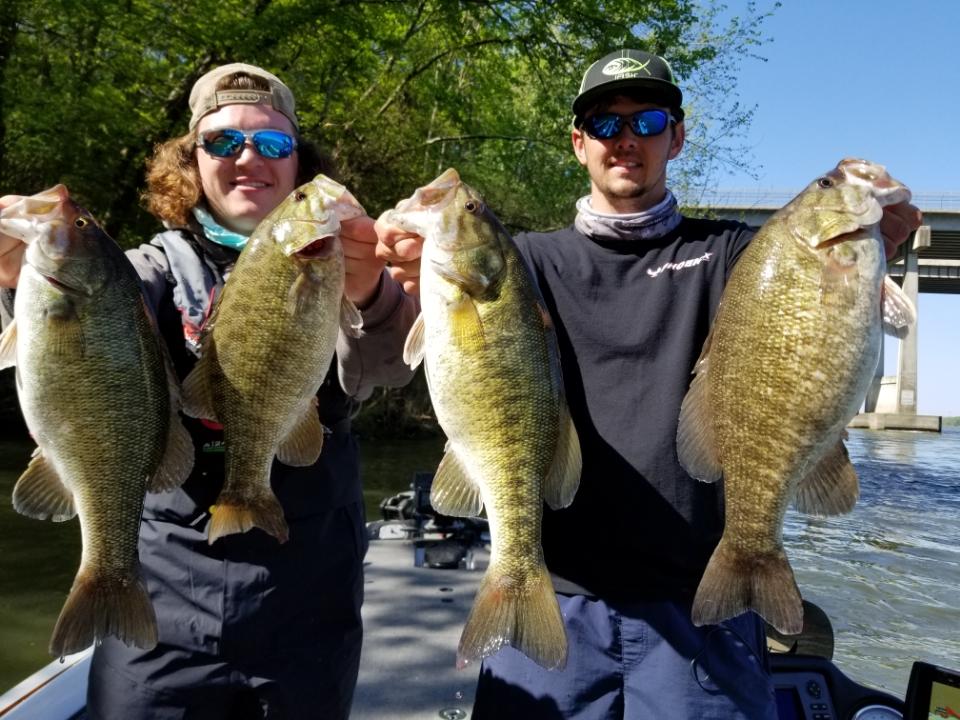 April 11th @ 10:00AM – As expected, several big limits on day one came from below the Wilson Dam in and around the tail race.    If we've learned anything about that area in the past, it's that current and boat draws play a big role in success and failure.   Be one of the first boats up and you get to fish the right seams, be one of the later ones and you're spending the morning jockeying for position.  Couple that with the weather being beautiful today, which may mean more local boat traffic, it's possible that it's going to be crowded up there which can open opportunities for anglers fishing elsewhere to make up ground in the standings.  Based on that, we could see big flips flops in the standings as the day unfolds.
We are beginning to see some of that play out now as the 2nd place team from Tarleton State, Samuel & Kayden, have left their key area below the Wilson Dam to begin running new water up lake.  The team made a quick stop at the bridge near McFarland Park and quickly boated its second keeper of the day.
Day 1 leaders Willoughby & Schwartz are continuing to build on another quality limit.  Here is a picture of their latest catch.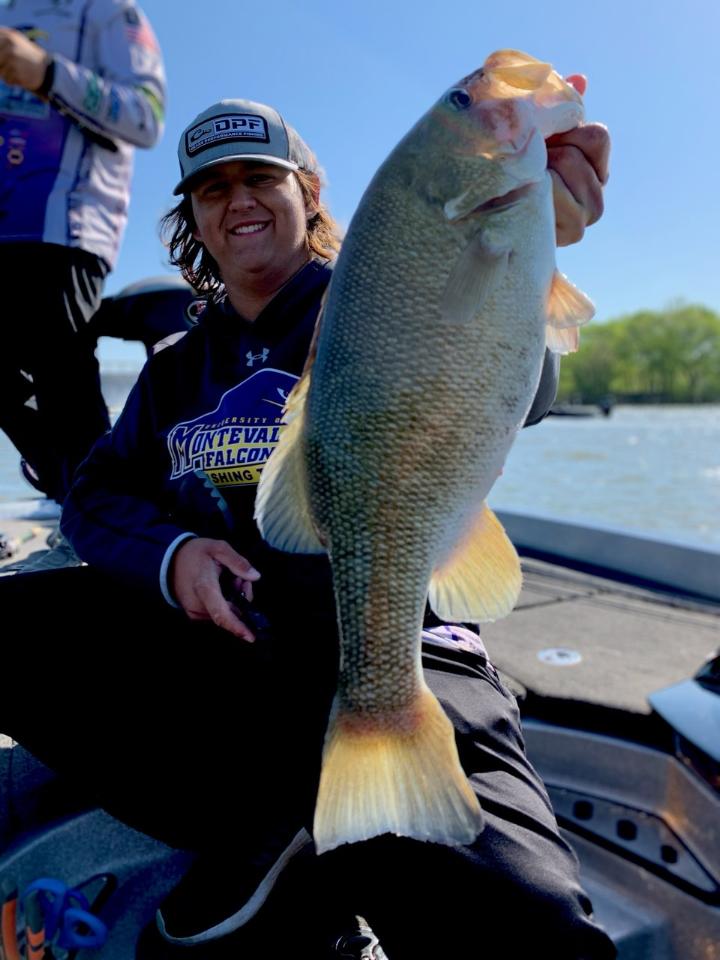 April 11th @ 9:15AM – On the water report from the Day 1 leaders.
UPDATE: Willoughby and Schwartz now have a complete limit.
April 11th @ 8:55AM – James Willoughby and Chance Schwartz from top ranked University of Montevallo currently have three fish in the well.
The third place team of Landon Smith and Jacob Schrimsher from Calhoun Community College have four fish for nine pounds at the moment.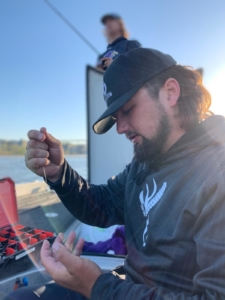 April 11th @ 8:30AM – Samuel Climer & Kayden Tanner from Top 15 ranked Tarleton State weighed in over 23 pounds of smallmouth bass on Day 1 and enter today in 2nd place.  Here is a brief clip our crew captured during Day 1 of action with this team.
April 11th @ 8:00AM – As we begin our coverage on Day 2 of the Pickwick Slam, we will provide a quick recap on Day 1 of competition.
Read full Day 1 recap article.
Taking a look at the Day One standings of the Pickwick Slam, School of the Year leader Montevallo has three teams in the top 20 while 2nd place McKendree didn't have any teams in the top 20 after day one.    If the standings after the event wraps up are similar to what transpired on day one, that would push Montevalo's lead even higher.     Other teams poised to make moves upward based on where they stood after day one are Tarleton and Blue Mountain College who each also had three teams in the top 20.  Then both Adrian College and Drury University had two teams in the top 20.  Finishes by all those teams will provide positive moves upward in the standings.
April 11th @ 7:00AM – Day 2 Take-off for the Pickwick Slam is complete!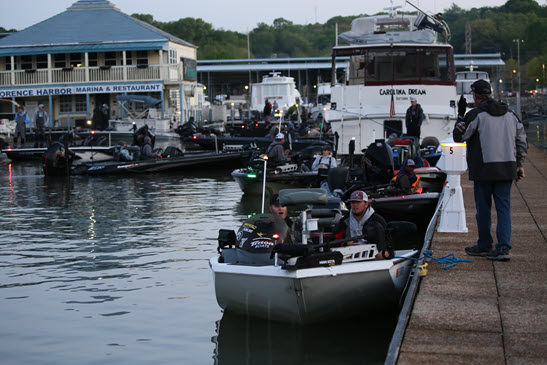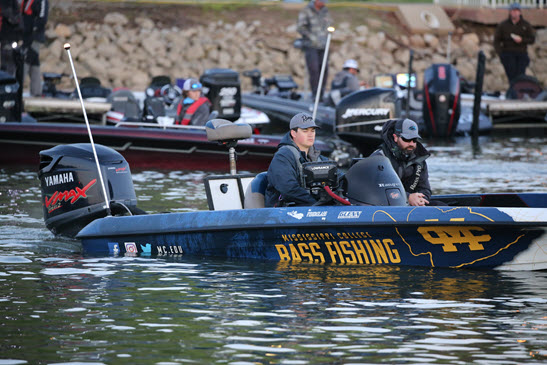 https://www.collegiatebasschampionship.com/wp-content/uploads/2021/04/2021-Pickwick-Slam-Day-2-Take-Off.jpg
365
547
Shelley
https://www.collegiatebasschampionship.com/wp-content/uploads/2021/05/2019-BPS_CBFS_logo-300x179.png
Shelley
2021-04-11 08:52:51
2021-04-11 14:08:34
2021 Pickwick Slam – Day 2 Blog