Schreiner University's Matthew Dorcz Wins the Texas Lunker Challenge presented by Mossy Oak Fishing
JASPER, TX (February 23, 2020) – The scales have closed at Umphrey Pavillion and the sun is setting on the Association of Collegiate Angler's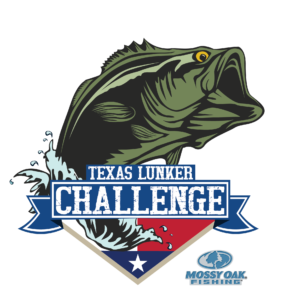 first major event of the year, the Texas Lunker Challenge presented by Mossy Oak Fishing. This one-day big bass format event provided plenty of excitement as hundreds of the nation's best young college anglers competed on a world class fishery.  Sam Rayburn Reservoir once again proved why it is one of the best bass lakes in the country.  Matthew Dorcz from Schreiner University claimed overall top honors with a largemouth bass weighing 8.45 pounds.
Dorcz took out on to Sam Rayburn Reservoir this morning as boat number 31.  Fishing by himself, he decided to target shallow grass lines around mid-morning and that's when he ran into the tournament winning fish.  "I went up shallow…found some grass, some good hydrilla.  I just started throwing around in about four feet.  She just hit my Carolina rig and that was it," noted Dorcz.  That bass tipped the scales at 8.45 pounds, giving the Schreiner University angler his first victory at a major collegiate tournament.
Not only was this Dorcz's first big time victory on the college stage, it's also the first of its kind for his university.  Coached by Raymond Holloway, this is the first year in which Schreiner University has been competing as a team out on the college circuit.  The Texas Lunker Challenge presented by Mossy Oak Fishing is also the ACA ran event the school has fished.  "It's a big deal.  This is our first year as a program, and to come out here and do something like this in a big tournament like this…It's big.  It's putting our school out there for sure," added Dorcz.  Be on the lookout for this week's episode of the Rapala #WeAreCollegiateBass Podcast as we will speak with the winner and his coach more in-depth about the victory and their school.
Finishing up the event in second place was Luke Byerly from the University of Tennessee with 7.03 pounds.  Luke entered tournament action today without much confidence following two days of practice, as he wasn't sure if their pattern was going to hold up.  "We caught a big one everyday, but I really didn't know if it was going to hold up. You know, it's hard to catch a three pounder out here six days in a row," said Byerly.  The Tennessee angler exceeded his expectations on tournament day and also earned very valuable point to count towards the Bass Pro Shops School of the Year presented by Abu Garcia.  "The main goal coming down here was to catch two bass that would qualify for School of the Year.  We definitely achieved the goal and maybe more," Byerly concluded.
The race for Bass Pro Shops School of the Year presented by Abu Garcia will definitely see several major changes following the conclusion of the Texas Lunker Challenge. Three teams currently inside the Top 10 for School of the Year had an angler place in the Top 10 at Sunday's event.  Tarleton State University has one of the best overall showings after having anglers finish 8th & 9th respectively.  Second place McKendree University placed two teams inside of the Top 30, and third place Montevallo finished with two teams in the Top 15.  Current School of the Year leaders Adrian College will earn points for this event, but neither of their two teams placed in the Top 50.
Following a day where Sam Rayburn produced a nearly 50 pound bag of fish in a Texas Team Trail event, the world-bass fishery showed out again on the cool February day.  This weekend's event paid out to 40th place, and it took a bass weighing 2.58 pounds to claim that prize.  To view a complete list of the standings, click here.
https://www.collegiatebasschampionship.com/wp-content/uploads/2020/02/TX-Lunker-Challenge-MatthewDorcz_Schreiner_2020-Winner.jpg
1365
2048
Kyle Curry
https://www.collegiatebasschampionship.com/wp-content/uploads/2023/03/2022_CBFS_JM-White-300x194.png
Kyle Curry
2020-02-23 23:30:50
2020-02-24 09:22:22
Schreiner University's Matthew Dorcz Wins the Texas Lunker Challenge presented by Mossy Oak Fishing