Sawyer insect repellents offer superior protection from disease-carrying insects, including the yellow fever mosquito that carries the Zika Virus. Our odorless permethrin insect repellent for clothing and gear should be your first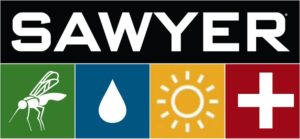 layer of defense from mosquitoes and ticks. Permethrin lasts up to 42 days or six washings and does not harm any fabrics or finishes. This provides a fantastic base layer of protection that easily couples with an effective and comfortable topical for maximum protection.
Sawyer "Fisherman's Formula" Picaridin Insect Repellent is gear safe and effective against mosquitoes, ticks, and flies.   Our 20% Picaridin insect repellent is safe for use during pregnancy and on kids as young as six months of age.
To maximize your protection from mosquitoes and ticks, we recommend using a combination of this comfortable and effective topical insect repellent with our odorless Permethrin insect repellent for clothing and gear.  Learn more about this highly rated combination at sawyer.com/zika
Features:
Picaridin is more effective at repelling biting flies than DEET
Effective protection from mosquitoes carrying Zika, West Nile Virus, Chikungunya, and Dengue, and ticks carrying Lyme Disease
Sawyer Picaridin Repellent will not harm gear or equipment
Effective for up to 14 hours (lotion) or 12 hours (Spray)
Use with confidence on the whole family
https://www.collegiatebasschampionship.com/wp-content/uploads/2017/08/SawyerProducts_Picardin_2017.jpg
480
498
Amanda
https://collegiatestg.wpengine.com/wp-content/uploads/2021/02/CBFS_logo-300x212.png
Amanda
2017-08-04 08:20:43
2017-08-04 13:49:45
Sawyer Products: Picaridin Insect Repellent