RANGER PRO, JORDAN LEE, NOTCHES WIN IN INAUGURAL MAJOR LEAGUE FISHING EVENT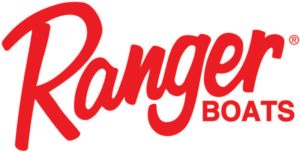 FLIPPIN, Ark. – Ranger Boats pro Jordan Lee reasserted his standing as the hottest professional angler with a win at Stage One on Major League Fishing's Bass Pro Tour on Florida's Kissimmee Chain of Lakes and Garcia Reservoir. Lee owns the last two Bassmaster Classic titles, and continued his hot streak at the first-ever MLF event, besting a star-studded field to take the trophy and first-place purse of $100,000 plus an additional $10,000 from the Ranger Cup contingency program. The new format includes an initial Shotgun Round and subsequent Knockout Round that were held on the Kissimmee Chain of Lakes, followed by the Championship Round that took place on nearby Garcia Reservoir, Sunday, Feb. 3.
Lee was in danger of not advancing to the finals on Garcia, but he boated a 2-12 largemouth with less than 60 seconds left during the Shotgun Round in what's become the norm for Lee, come-from-behind heroics that pay off huge. After a nail-biting Shotgun round, Lee advanced through the Knockout Round in the top 10 to fish the Championship Round where he lit up the leaderboard early in the morning.
"When you've got the lead, and you get an update from ScoreTracker and a guy like Edwin [Evers] is behind you, that gets your heart rate going," he said. "It was pretty intense all day, but this format is so much fun and it's an honor to be able to win the first one."
For Lee and much of the field, the every-fish-counts format is a stark contrast from traditional tournaments where only anglers' five heaviest fish each day are counted. However, Lee is representative of much of the field when he says the MLF format is refreshing, fun, and nerve-wracking all at the same time.
"This [format] is a great way to fish. I mean, I want to catch 'em, but with a few days off [between rounds] and the 15-minute breaks between periods, there's a lot less strain on us as anglers," he said. "Everyone was in a good mood and excited, and the whole event was run really professionally. I think we all had a good time."
During the Championship at Garcia Reservoir, Lee relied on a pair of Florida fishing staples for his win; a vibrating jig and a stickworm. He got off to an early lead, but knew he had to make an adjustment to stay ahead. The key to catching more and bigger fish, however, was finding the clearest water available.
"I started by flipping a black-and-blue [Berkley] General stickworm to isolated lily pad clumps and was catching some small keepers, but I just had a feeling that wouldn't hold up, so I left those fish and looked for cleaner water," he said. "Where I started there was about a foot visibility and found some where I could see 2 ½ feet down, and there was scattered grass so I figured it'd be a good spot."
A flurry of 2-plus-pounders late in the final period shot him far enough ahead he couldn't be caught, even with hard-charging Evers behind him. He credits his gear as pivotal in triggering bites with jig and worm.
"Those fish want that vibrating jig ripped out of that grass, so I used a 7.3:1 Abu Garcia STX reel with a 7-3 medium-heavy Abu Garcia Fantasista Premier rod to get a violent action on it once it got in contact with the grass," he said. "When it's buried a bit then snapped out of there, that gets the bite."
Lee also credits an oftentimes underappreciated piece of equipment in his win, his boat.
"I really love my Ranger 520L. I was making long runs from the north end of Toho, locking through to Lake Kissimmee and the ride in those canals can be dicey, but I could cross wakes both ways and not be concerned at all. It's just so smooth and solid," he said. "And I know that people have said that Rangers aren't the fastest boats, but as we got out into Kissimmee, I definitely passed a few guys, and that's the best thing about these boats; the ability to come out from behind someone, cross their wake and go without it getting squirrely at all. I have so much confidence in this boat, and it fishes as beautifully as it runs."
With Stage One down and a full season ahead of him, Lee is hoping this will be another banner year.
"I'm super excited about the rest of the Bass Pro Tour. With the new format, it's just overall better from an angler's perspective and as we go, we're all learning, and I think we're all going to have a lot of fun with it," he said.
About Ranger Boats
Headquartered in Flippin, Ark., Ranger Boats is the nation's premier manufacturer of legendary fiberglass and aluminum fishing boats, with acclaimed models and series in the bass, multi-species, fish 'n play, saltwater, waterfowl utility and pontoon boat segments. Founded in 1968 by Forrest L. Wood, Ranger Boats continues its commitment to building the highest-quality, strongest-performing boats on the water. For more information, go to RangerBoats.com.
https://www.collegiatebasschampionship.com/wp-content/uploads/2019/02/Jordan-Lee_Ranger-Story.png
298
450
Shelley
https://www.collegiatebasschampionship.com/wp-content/uploads/2023/03/2022_CBFS_JM-White-300x194.png
Shelley
2019-02-13 10:33:41
2019-02-14 14:44:02
RANGER PRO, JORDAN LEE, NOTCHES WIN IN INAUGURAL MAJOR LEAGUE FISHING EVENT