Ranger pros Jordan and Matt Lee will lend an assist on the fabled frog fishery
FLIPPIN, Ark. (May 14, 2018) – The "Big G" in north Alabama will play host to the Ranger Cup University Team of the Year championship, but with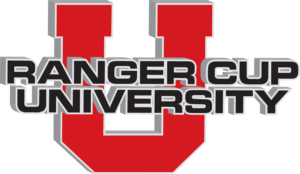 an interesting a twist: Ranger pros Matt and Jordan Lee will be at the disposal of the finalists to offer hints and advice on topics ranging from dissecting the fishery itself, to pursuing a pro fishing career and procuring sponsors.
The Ranger Cup University Team of the Year Challenge pits the highest-finishing Ranger Cup-qualified team from the FLW College Fishing National Championship against the Ranger Cup-qualified team with the highest finish in the BoatUS College Fishing Bass Championship. For their respective finishes, the two teams will receive a prize package that includes an all-expenses-paid trip to Guntersville, Ala., where they will square off in a made-for-TV fish-off that will be aired nationally on "Americana Outdoors."
In addition to the Lee brothers' tutelage, the 2018 Ranger Cup University Team on the Year Championship sill prove to be one of the richest in college fishing thanks to the cash and prizes up for grabs. Additionally, both teams will be competing from a brand-new fully rigged Ranger boat.
"The growth of tournament fishing at the collegiate level has been phenomenal to be a part of," said Ranger Boats Marketing Director Matt Raynor.  "The sport is becoming more widely recognized and mainstream every year and we're excited to partner with Matt and Jordan on this unique event.  They both fished their way to the pros by starting at Auburn and are great examples of how far you can go with college tournaments as a starting point."
Lake Guntersville is famed for its topwater frog bite in the fall thanks to the many acres of hydrilla and milfoil abundant in the reservoir. Matt and Jordan Lee call Guntersville their home lake, which will prove a boon to the teams' chances as well as an unprecedented learning opportunity to learn firsthand from two Bassmaster Elite Series pros who enjoyed extremely successful college fishing careers at Auburn University. Matt qualifying for the 2013 Bassmaster Classic by winning the 2012 Carhartt Bassmaster College Series Bassmaster Classic Bracket and younger brother Jordan won the 2014 Carhartt Bassmaster College Series Bassmaster Classic Bracket to earn a berth in the 2015 Bassmaster Classic. Since then Jordan has won back-to-back Classics (2017, 2018) and amassed more than $1 million in winnings.
"College fishing is really kind of where my career started," said Jordan. "I qualified for that first Classic, fished the Opens and then made it to the Elites, and a lot of the things I learned about fishing at a high level came from my days at Auburn, so I know how valuable things like Ranger's college program and this event in particular can be for kick-starting a career."
Matt Lee also fished at Auburn, and he found his inroads to the Bassmaster Elite Series there, too.
"College fishing has grown so much, even in the few years since I've competed, that I'm amazed. There are lots of opportunities for kids to get a taste of a pro-level fishing format and weigh-ins, and the Ranger Cup University Championship is a prime example," he said. "It's humbling to be able to go and meet these kids in the position I'm in now when it was me in their place not too long ago."
College anglers still have time to participate in the Ranger Cup University program and potentially qualify for the Ranger Cup University Team of the Year Challenge. The FLW College Fishing National Championship runs May 30 – June 1 on Louisiana's Red River. The BoatUS Collegiate Bass Fishing Championship is scheduled for May 21-25 on Lake Pickwick in Alabama.
The program, designed exclusively for collegiate anglers, is open to those fishing in either FLW- or BoatUS-affiliated competitions. Signup is free, regardless of brand of boat the anglers own or use. To remain qualified in the program, anglers need only adhere to simple clothing and logo requirements.
For complete program guidelines and details on Ranger Cup University, including payout, clothing requirements and informational videos, go online to www.rangerboats.com/staticPages/includes/RangerCupUniversity.cfm
About Ranger Boats
Headquartered in Flippin, Ark., Ranger Boats is the nation's premier manufacturer of legendary fiberglass and aluminum fishing boats, with acclaimed models and series in the bass, multi-species, fish 'n play, saltwater, waterfowl utility and pontoon boat segments. Founded in 1968 by Forrest L. Wood, Ranger Boats continues its commitment to building the highest-quality, strongest-performing boats on the water. For more information, go to RangerBoats.com.