Now Streaming on Outdoor Action TV: Day 2 of the Big Bass Bash
Bass Pro Shops BIG BASS BASH presented by Berkley – Day 2
Kentucky Lake, Paris Landing State Park, TN


We're excited to bring you the second episode featuring Day 2 of the 2019 Bass Pro Shops Big Bass Bash presented by Berkley that was held on Kentucky Lake in October. 
Download 'Outdoor Action TV' on your iOS, Android, Roku, Amazon Fire TV, or Apple TV and start watching NOW!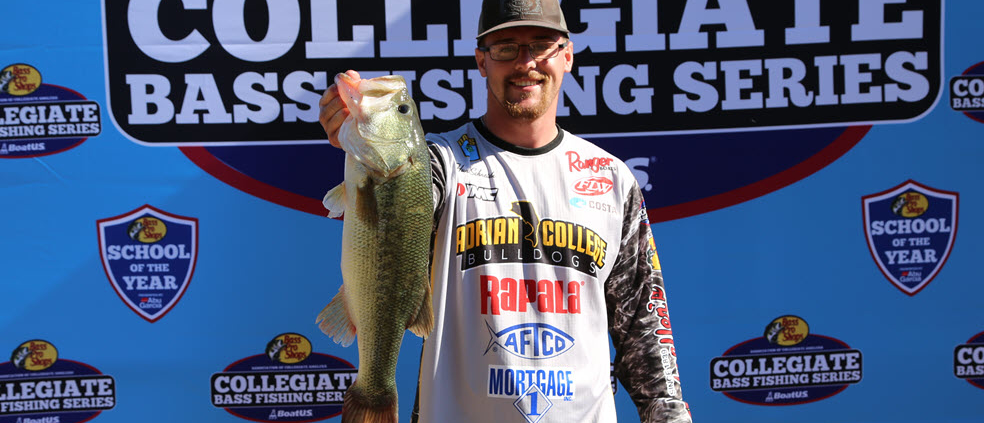 Day one of the Bass Pro Shops Big Bass Bash presented by Berkley saw plenty of quality fish cross the scales.  Rob Lindsey from Bryan College holds the overall lead with 4.85 pounds.  That will be the mark these anglers are looking to best on the final day of competition.  The full field of 350 anglers hope to find a Kentucky Lake bass weighing in over five pounds.
The final day of tournament action throws a bit of a twist into the competition rules.  Anglers are allowed to use only Berkley baits.  Whether it be jig trailers, crankbaits, topwaters, or other items, they must have some form of Berkley product tied on.  Berkley offers a wide variety of soft plastics and hardbaits.  Many of the anglers will be throwing one of the popular topwater baits from Berkley.
Strategy is a major key to success in a big bass format event.  Competitors have to decide when to weigh in a fish, if it's worth the run back to the ramp, or even take into account which prizes are up for grabs in a given session.  In the last half of this episode, we chronicle a great fish catch from Tristan McCormick of Bethel University.  He catches a three pound fish with only 10 minutes left and is confronted with the decision of whether or not to make it back to weigh-in on time.  Tune in for that and much more on this episode of the Bass Pro Shops Collegiate Bass Fishing Series!
Tune in for a great episode full of fish catches, coverage of the School of the Year race, and much more!
To see the full results from the 2019 Bass Pro Shops Big Bass Bash presented by Berkley, click here.
https://www.collegiatebasschampionship.com/wp-content/uploads/2019/10/IMG_0559-0059_lo.jpg
1094
729
Shelley
https://www.collegiatebasschampionship.com/wp-content/uploads/2021/05/2019-BPS_CBFS_logo-300x179.png
Shelley
2019-11-14 18:39:20
2019-11-14 18:40:08
Now Streaming on Outdoor Action TV: Day 2 of the Big Bass Bash