McKendree University Holds on to First as We Enter the Spring Tournament Season
Adrian College in 2nd, and Murray State in 3rd
The calendar has turned to 2019, and that means the first events of the new year are beginning to take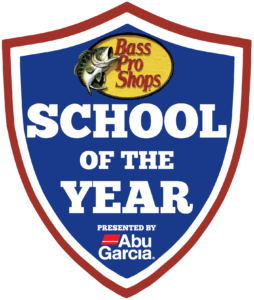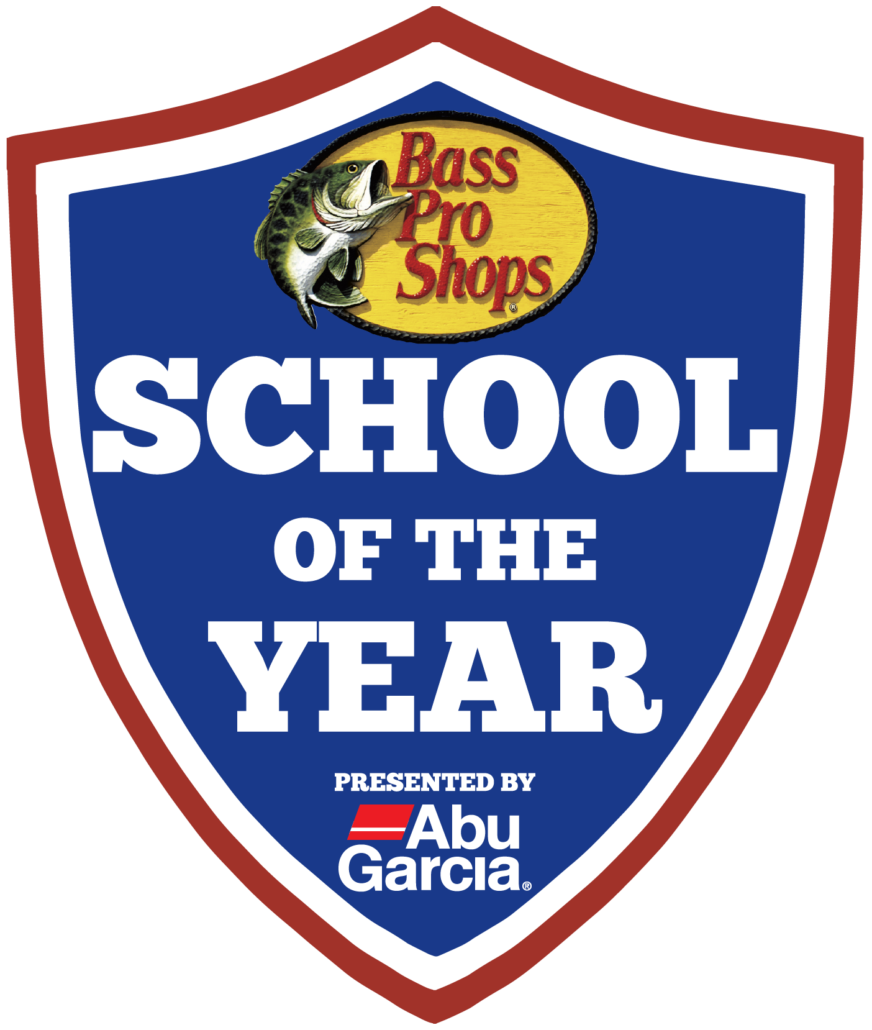 place.  Teams have been waiting for a long time to take to the water.  From talking to numerous clubs over the last several weeks, they can barely contain their excitement for the spring season to begin.  Although the first ACA event of the year was canceled due to high water, there are several new updates to the Bass Pro Shops School of the Year Presented by Abu Garcia.  After tallying up the new point totals, McKendree University maintains their place in the number one spot.
Hard work and dedication has led the Illinois based squad to their current position atop the standings.  "It feels great to be sitting in the number one spot going into the BBB. With all the incredible teams out there competing for this spot, we are very proud that we have worked our way up to this position," said Jon Rinderer, Head Bass Fishing Coach at McKendree University.  The team has managed to produce consistent results throughout the 2018-19 season to this point.  From high finishes at regional events, to a great showing at the AFTCO Collegiate Bass Open in October, the points have continued to pile up for McKendree.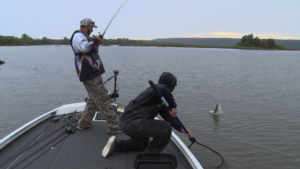 Being in such an esteemed position can come with its fair share of pressure, and expectations.  Coach Rinderer says his team is handling this situation extremely well, "The team isn't really feeling any pressure to remain in the number one position.   Our goal is to focus on catching fish and the rest will take care of itself."  With a large amount of scoring opportunities left in the season, the School of the Year race is far from over.  Many teams are sitting just outside of the top spot, ready to capitalize on any opportunity that comes their way to move up the leaderboard.  "There are many teams in the top twenty that can consistently finish high. This will definitely be a tight race right down to the wire," added Coach Rinderer.
In the second-place position is Adrian College.  After holding the number one spot for a large majority of the season up to this point, this marks the second update in a row where they have been in second.  "Obviously being at or near the top for most of the year has been great.  It benefits our team and program in a variety of ways," said Seth Borton, Head Coach at Adrian College.  Maintaining this top ranking requires a lot of focus, and determination from a team.  Borton is confident in the mindset and abilities of his team, "Everyone is super focused and excited for the opportunities that are ahead, but we also understand how little room for error there is to pull this off."
The next goal for Adrian College, as the season continues, is to reclaim that number one ranking.  From the sound of it, Borton believes it's plain and simple, "The simple, easy answer is win, but that is very difficult to do."  With just two major ACA events left, each points earning opportunity is critical from here on out.  Fishing is a sport unlike any other.  There are only a few variables which the angler can control.  The most important of them all, the fish biting, we have no power over.  So, keeping things in order for when the right moment presents itself to win is key.  "In this sport, there is only so much you can control.  So, making sure you are addressing each of those things at every event is critical," added Borton.
Rounding out the top three of the Bass Pro Shops School of the Year Presented by Abu Garcia is Murray State University.  The top 20 is quickly becoming filled with a lot of familiar faces.  Each of the three past School of the Year winners are currently sitting in the top 10.  Things are setting up for the Bass Pro Shops Big Bass Bash presented Berkley to be an absolute SOY shootout.  Continue to check back for more coverage of the Big Bass Bash as the event draws near.
A look at the Top 20:
McKendree University (Lebanon, IL)
Adrian College (Adrian, MI)
Murray State University (Murray, KY)
Bethel University (McKenzie, TN)
Grand Valley State University (Allendale, MI)
University of Louisiana – Monroe (Monroe, LA)
Bryan College (Dayton, TN)
Blue Mountain College (Blue Mountain, MS)
Arkansas Tech University (Russellville, AR)
Auburn University (Auburn, AL)
Bemidji State University (Bemidji, MN)
University of Montevallo (Montevallo, AL)
Oklahoma State University (Stillwater, OK)
Campbellsville University (Campbellsville, KY)
Northwestern State University (Natchitoches, LA)
University of North Alabama (Florence, AL)
University of Tennessee (Knoxville, TN)
Sam Houston State (Huntsville, TX)
West Virginia University (Morgantown, WV)
University of Pittsburgh (Pittsburgh, PA)
For a complete look at the School of the Year Standings, click here.
https://www.collegiatebasschampionship.com/wp-content/uploads/2019/02/EP-16.png
1080
1920
Shelley
https://www.collegiatebasschampionship.com/wp-content/uploads/2021/05/2019-BPS_CBFS_logo-300x179.png
Shelley
2019-02-22 12:18:56
2019-02-22 16:20:03
McKendree University Holds on to First as We Enter the Spring Tournament Season