Murray State University moves into 2nd, and Bethel University in 3rd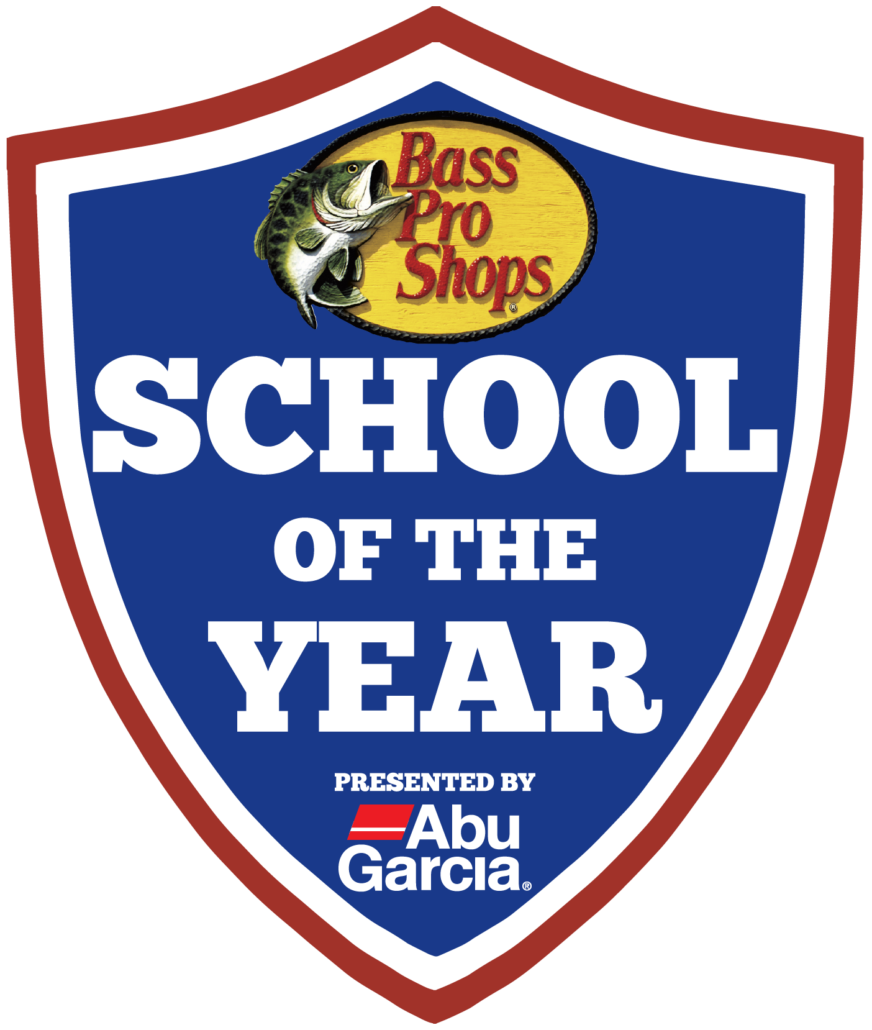 March Madness has ended, and one quick glance at the calendar shows that we are already half way through April.  That means there is just a little over a month left in the chase for Bass Pro Shops School of the Year presented by Abu Garcia.  The importance of each event is magnified as points become more and more valuable.  Following an FLW Central Regional over the weekend, this is increasingly more evident.  McKendree University tallied 485 points to extend their five-point lead over second place.
"The team is very excited to be in the position that we're in, but they also know that they will need to continue to have consistent finishes in the remaining tournaments in order to hold on to the title.  The current group of collegiate anglers that compete from teams all across the nation is extremely talented, and the level of competition at each and every tournament is incredible.  Every tournament finish is crucial," said Jon Rinderer, Head Bass Fishing Coach at McKendree University.
The winners of the FLW regional event also made a noticeable move amongst the top of the School of the Year standings.  Hunter McKinley and Brendan Bingham of Murray State University weighed in 19.5 pounds to earn their school 500 total points.  With the victory, Murray State moved from fourth place all the way up to second.  Murray State is no stranger to the top 10.  Year in and year out, the club always finishes toward the top of the School of the Year standings.  This year, they hope to pair together good finishes to seal the deal.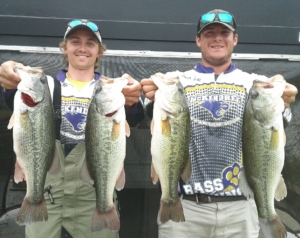 "We are very happy and looking forward to being in contention for School of the Year going into the Pickwick championship event. We were actually looking at the standings before Cumberland and we knew we needed to take first place, so we had a team wide celebration when Bingham and McKinley won the event," added Nick Montilino, President of the Murray State bass fishing club.
Here is a quick glance at other noteable moves inside the top 25:
Bethel falls to 3rd
Grand Valley State moves from 9th up to 7th
Campbellsville advances four spots from 17th to 13th
University of Missouri debuts in the standings at 20th
The spring semester is beginning to wind down as schools prepare for finals near the end of the month.  With the academic calendar ramping up, the fishing calendar is slowing down temporarily.  There are no major School of the Year qualifying events scheduled for the next two weeks.  Take a look at the full top 25 standings below:
McKendree University (Lebanon, IL)
Murray State University (Murray, KY)
Bethel University (McKenzie, TN)
Adrian College (Adrian, MI)
Blue Mountain College (Blue Mountain, MS)
Bryan College (Dayton, TN)
Grand Valley State University (Allendale, MI)
University of Montevallo (Montevallo, AL)
Oklahoma State University (Stillwater, OK)
University of North Alabama (Florence, AL)
University of Louisiana – Monroe (Monroe, LA)
Auburn University (Auburn, AL)
Campbellsville University (Campbellsville, KY)
West Virginia University (Morgantown, WV)
Arkansas Tech University (Russellville, AR)
Bemidji State University (Bemidji, MN)
East Texas Baptist University (Marshall, TX)
Sam Houston State (Huntsville, TX)
Northwestern State University (Natchitoches, LA)
University of Missouri (Columbia, MO)
University of Alabama (Tuscaloosa, AL)
Tarleton State (Stephenville, TX)
University of Tennessee (Knoxville, TN)
Texas A&M (College Station, TX)
Snead State Community College (Boaz, AL)
For more information about the Bass Pro Shops Collegiate Bass Fishing Series, please visit www.CollegiateBassChampionship.com.
Stay up to date and Follow Us!
Facebook –  https://www.facebook.com/CollegiateBassChampionship
Instagram – https://www.instagram.com/collegiatebass/
Twitter – https://twitter.com/collegiatebass
Subscribe to our videos!
YouTube –  https://www.youtube.com/user/CollegeBassFishing
Listen to our #WeAreCollegiateBass Podcast!
About the Association of Collegiate Anglers
The Association of Collegiate Anglers (ACA), a division of CarecoTV, is a tournament organization created to facilitate growth, development, and structure within competitive collegiate bass fishing.  The ACA created the original BoatUS Collegiate Bass Fishing Series,14 seasons ago, which is now the Bass Pro Shops Collegiate Bass Fishing Series, and the longest running collegiate bass fishing series in existence.  The ACA provides support to dozens of school operating regional events nationwide, and owns the Bass Pro Shops Collegiate Bass Fishing Series, Bass Pro Shops School of Year Program, and associated assets.   The ACA also provides the largest amount of televised coverage of any collegiate fishing series with dedicated programming on several television networks ranging from Discovery Channel, CBS Sports, NBC Sports, Pursuit Channel, World Fishing Network, as well as other regional and national networks.  For more information on the ACA or the Bass Pro Shops Collegiate Bass Fishing Series, visit www.CollegiateBassChampionship.com. For more information on Bass Pro Shops, visit www.BassProShops.com.  For more information on CarecoTV, visit www.CarecoTV.com.
https://www.collegiatebasschampionship.com/wp-content/uploads/2019/03/IMG_3764.jpg
4032
3024
Shelley
https://www.collegiatebasschampionship.com/wp-content/uploads/2018/11/2019-Bass-Pro-Shops-Collegiate-Bass-Fishing-Series-Association-of-Collegiate-Anglers-Boat-US-2-300x179.png
Shelley
2019-04-19 11:00:22
2019-04-19 12:00:11
McKendree University Extends Lead in Bass Pro Shops School of the Year presented by Abu Garcia Race