Murray State Moves into 2nd Place while Bethel slips to 3rd place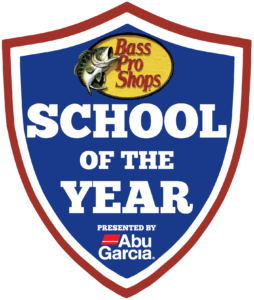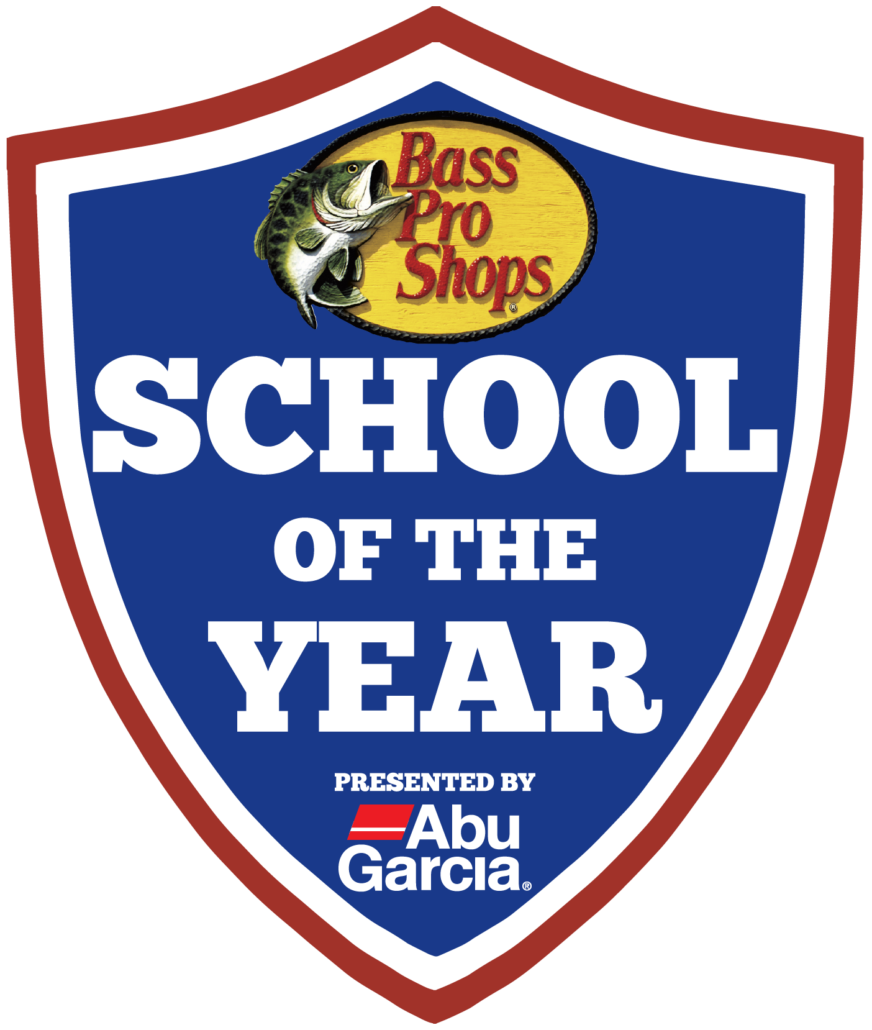 Another week is in the books as we quickly approach the end of the chase for 2019 Bass Pro Shops School of Year presented by Abu Garcia.  Since our last update, only one collegiate event that counts towards School of the Year was held. That event was the school run McKendree University Spring Invitational.
School run events have proven to be a key component to the School of the Year race, as well as college fishing as a whole.  These smaller events allow for the ACA to send in prize packages and allow schools to even raise money to help fund their school bass teams.  The opportunity to earn 100 points from a victory combined with points allotted for hosting, makes these small, localized events very impactful in the grand scheme of things.
McKendree University took advantage of this opportunity to grow their lead over second place by earning 110 points this past week.  They now lead second place Murray State by 500 points with just a few weeks remaining in the 2018-19 season going into the highly valuable final event of the year, the BoatUS Collegiate Bass Fishing Championship presented by Bass Pro Shops.
Murray State University was the other team to make a real move inside of the top 10.  Competing at the invitational event hosted by McKendree, Murray State earned 75 points.  That proved to be enough for the Kentucky anglers to move past Bethel University by just 15 points.
The only other move within the top 25 was made by the University of Wisconsin-Platteville.  They claimed the win at the McKendree invitational, earning 100 points.  Sitting in 22nd at the previous update, UW-Platteville moves up one spot to 21st.
Scroll down to view the top 25 in the Bass Pro Shops School of the Year presented by Abu Garcia.
1.McKendree University (Lebanon, IL)
2. Murray State University (Murray, KY)
3. Bethel University (McKenzie, TN)
4. Adrian College (Adrian, MI)
5. Blue Mountain College (Blue Mountain, MS)
6. Bryan College (Dayton, TN)
7. Grand Valley State University (Allendale, MI)
8. Oklahoma State University (Stillwater, OK)
9. University of Montevallo (Montevallo, AL)
10. University of Louisiana – Monroe (Monroe, LA)
11. Campbellsville University (Campbellsville, KY)
12. West Virginia University (Morgantown, WV)
13. University of North Alabama (Florence, AL)
14. Arkansas Tech University (Russellville, AR)
15. Auburn University (Auburn, AL)
16. Bemidji State University (Bemidji, MN)
17. Sam Houston State University (Huntsville, TX)
17. University of Missouri (Columbia, MO)
19. East Texas Baptist University (Marshall, TX)
20. University of Alabama (Tuscaloosa, AL)
21. University of Wisconsin-Platteville (Platteville, WI)
22. Texas A&M (College Station, TX)
23. Northwestern State University (Natchitoches, LA)
24. Kansas State University (Manhattan, KS)
25. Greenville University (Greenville, IL)
25. Drury University (Springfield, MO)
Stay up to date and Follow Us!
Facebook –  https://www.facebook.com/CollegiateBassChampionship
Instagram – https://www.instagram.com/collegiatebass/
Twitter – https://twitter.com/collegiatebass
Subscribe to our videos!
YouTube –  https://www.youtube.com/user/CollegeBassFishing
Listen to our #WeAreCollegiateBass Podcast!
About the Association of Collegiate Anglers
The Association of Collegiate Anglers (ACA), a division of CarecoTV, is a tournament organization created to facilitate growth, development, and structure within competitive collegiate bass fishing.  The ACA created the original BoatUS Collegiate Bass Fishing Series,14 seasons ago, which is now the Bass Pro Shops Collegiate Bass Fishing Series, and the longest running collegiate bass fishing series in existence.  The ACA provides support to dozens of school operating regional events nationwide, and owns the Bass Pro Shops Collegiate Bass Fishing Series, Bass Pro Shops School of Year Program, and associated assets.   The ACA also provides the largest amount of televised coverage of any collegiate fishing series with dedicated programming on several television networks ranging from Discovery Channel, CBS Sports, NBC Sports, Pursuit Channel, World Fishing Network, as well as other regional and national networks.  For more information on the ACA or the Bass Pro Shops Collegiate Bass Fishing Series, visit www.CollegiateBassChampionship.com. For more information on Bass Pro Shops, visit www.BassProShops.com.  For more information on CarecoTV, visit www.CarecoTV.com.
https://www.collegiatebasschampionship.com/wp-content/uploads/2019/05/IMG_3761.jpg
4032
3024
Shelley
https://www.collegiatebasschampionship.com/wp-content/uploads/2018/11/2019-Bass-Pro-Shops-Collegiate-Bass-Fishing-Series-Association-of-Collegiate-Anglers-Boat-US-2-300x179.png
Shelley
2019-05-07 11:02:30
2019-05-07 16:10:54
McKendree Leads School of the Year Race by More Than 500 Points