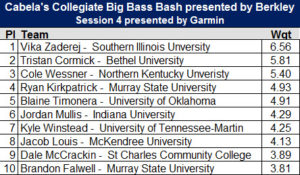 Bethel is back on top for session 4
Here we go. Guys are coming back to the scales.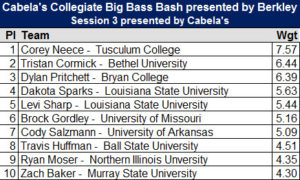 Session three has begun and already a 5.09lb across the stage
Anglers are arriving at the tanks to weigh in their catch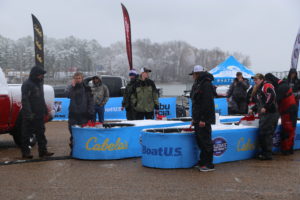 15 min left and guys are still coming to the stage.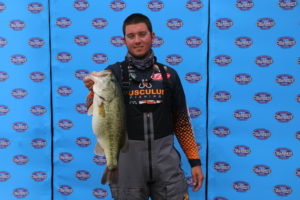 New Big fish of the event just came across the stage with a 7.57 from Corey Neece – Tusculum College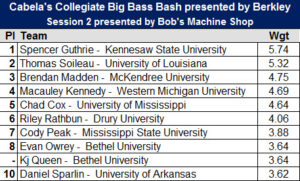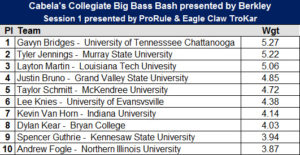 First fish is a 2.21 from the University of Louisville
Fish are coming to the stage despite the cold and snow. Big fish is currently 3.87 from Andrew Fogle –  Northern Illinois Univ.
Lots of 2 and 3 pounders coming to the scale
7:35am
Ok we are going to do a giveaway for each hour today.
First prize will be for the closest guess to big fish for the hour.
Second we will have a bonus prize if someone guesses the exact weight.
Make your guess in tenths ex. 5.09 pounds
For the first hour we will be giving away a 18.5″ ProRule Measuring Board. All guesses must be in by 8:00am CST. Make all entries on our Facebook or Instagram.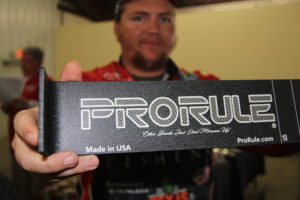 7:00am
Here is a little look at launch this morning!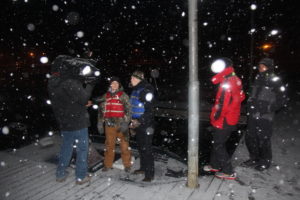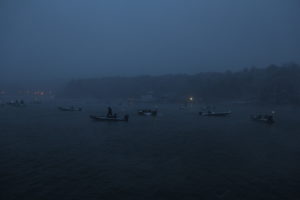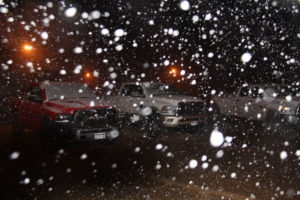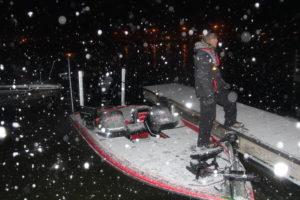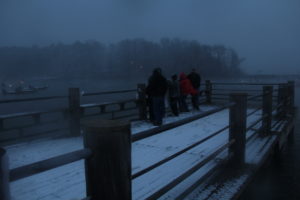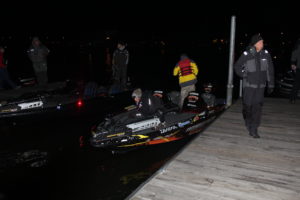 6:36am
To all the angelrs fishing the tournament today, if you have not launched your boat please hold tighht and wait till the weather passes. If you have launched stay where you are. DO NOT attempt to run or move to a new location. Wait until the weather clears to move or lauch your boat.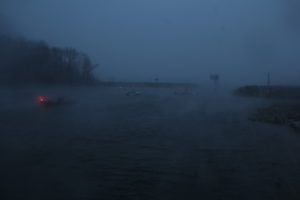 https://www.collegiatebasschampionship.com/wp-content/uploads/2017/05/BBB_Session-1-4-2.jpg
600
1000
John Braig
https://www.collegiatebasschampionship.com/wp-content/uploads/2023/03/2022_CBFS_JM-White-300x194.png
John Braig
2017-05-18 16:33:26
2017-05-19 14:11:28
LIVE BLOG: Sessions 1-4