Live Blog: June 9 – Final Practice Day & Registration PM

Tuesday, June 9 – 8:40 PM
We are going to wrap up blog coverage for today.  Thanks for following along for the final day of practice and angler check-in.  Tomorrow's blog will begin at 4:45 AM, and the first flight of boats will blast off beginning at 5:30 AM.  Check back to our website in the morning to see the most up to date information from out on the water!
Tuesday, June 9 – 8:00 PM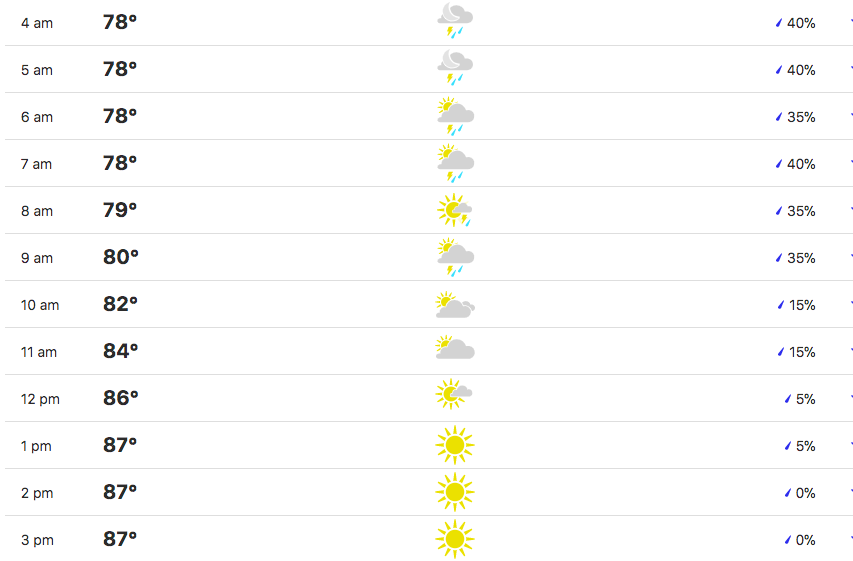 Here is a glance at the weather forecast during competition hours tomorrow.  It looks like there may be a slight chance for storms around take off and then clear out by the early afternoon.  The additional cloud cover in the morning could make things a little interesting.  But one thing to watch will be the afternoon bite for the later boat numbers.  Conditions look like they will set up best after 12:00 PM for the ledge fish to really turn on.
Tuesday, June 9 – 7:20 PM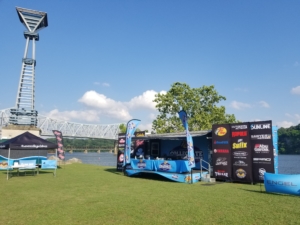 A full field of collegiate anglers is set to take to Pickwick Lake beginning at 5:30 AM tomorrow morning.  This field is comprised of some of the best young names in college fishing.  From being crowned National Champion, to earning a School of the Year title, there is a lot on the line over the next two days.  Read more in our latest article: 'Full Field Set to Compete in BoatUS Collegiate Bass Fishing Championship presented by Bass Pro Shops.'
Tuesday, June 9 – 4:40 PM
Things are starting to slow down as a majority of the field has made their way through registration.  We are going to begin work on the recap article from today's action.  Check back periodically through the evening for more updates as we provide them.
Tuesday, June 9 – 3:20 PM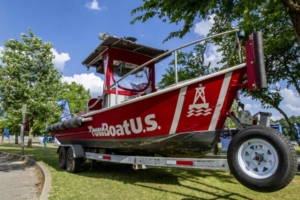 BoatUS is also sponsoring the afternoon portion of the blog.  A dedicated tow boat will be on-site for anglers to use as a resource this week.  Any team competing in the Championship can request a tow free of charge during the event.
Tuesday, June 9 – 2:50 PM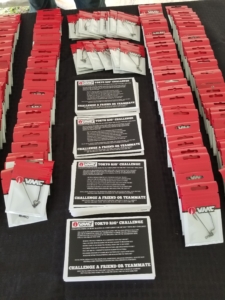 In partnership with Rapala/Suffix/VMC, each angler is receiving a package of the VMC Tokyo Rig as they come through registration.
Tuesday, June 9 – 2:35 PM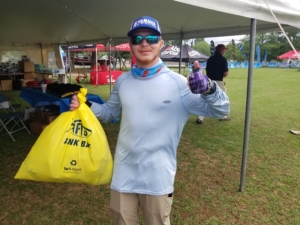 The AFTCO Bank Bag initiative is out in full force here at McFarland Park.  Anglers are filling up the yellow bags with trash and receiving a gift card in return.  This is a great initiative that conserves parks and waterways for future generations!
Tuesday, June 9 – 1:40 PM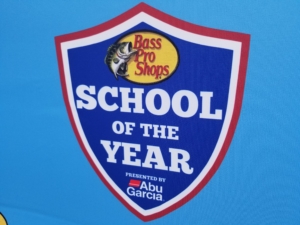 The race for Bass Pro Shops School of the Year presented by Abu Garcia is going to be one of the main focuses at this week's Championship.  Check out the article we published today highlighting the Top 5 teams entering this week.
Tuesday, June 9 – 1:20 PM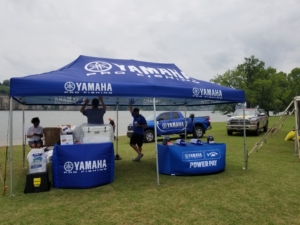 Yamaha is on-site today giving away grab bags and promoting their new Power Pay contingency program.  Anglers fishing in ACA ran events are eligible for this program.  Find out more here.
Tuesday, June 9 – 12:40 PM
The afternoon portion of the blog is now live!  We will continue to provide coverage from registration and provide updates from how the anglers report the fishing to be on Pickwick Lake.  Stay tuned for more!
https://www.collegiatebasschampionship.com/wp-content/uploads/2020/06/IMG_2926-705x470-2.jpg
470
705
Kyle Curry
https://www.collegiatebasschampionship.com/wp-content/uploads/2023/03/2022_CBFS_JM-White-300x194.png
Kyle Curry
2020-06-09 13:38:46
2020-06-09 21:39:07
Live Blog: June 9 – Final Practice Day & Registration PM