Rehobeth's Jacob Locke signs bass fishing scholarship with Georgetown College
REHOBETH – Jacob Locke's 'ship – well, perhaps boat – has come in.
The Rehobeth senior signed a bass fishing scholarship with Georgetown College in Kentucky Monday at the Rehobeth High library in front of friends, family and the Rebels' bass fishing team. Locke is the second Rehobeth angler to sign a scholarship, following behind Jaci Skipper – who signed a scholarship with Savannah College of Art and Design last year.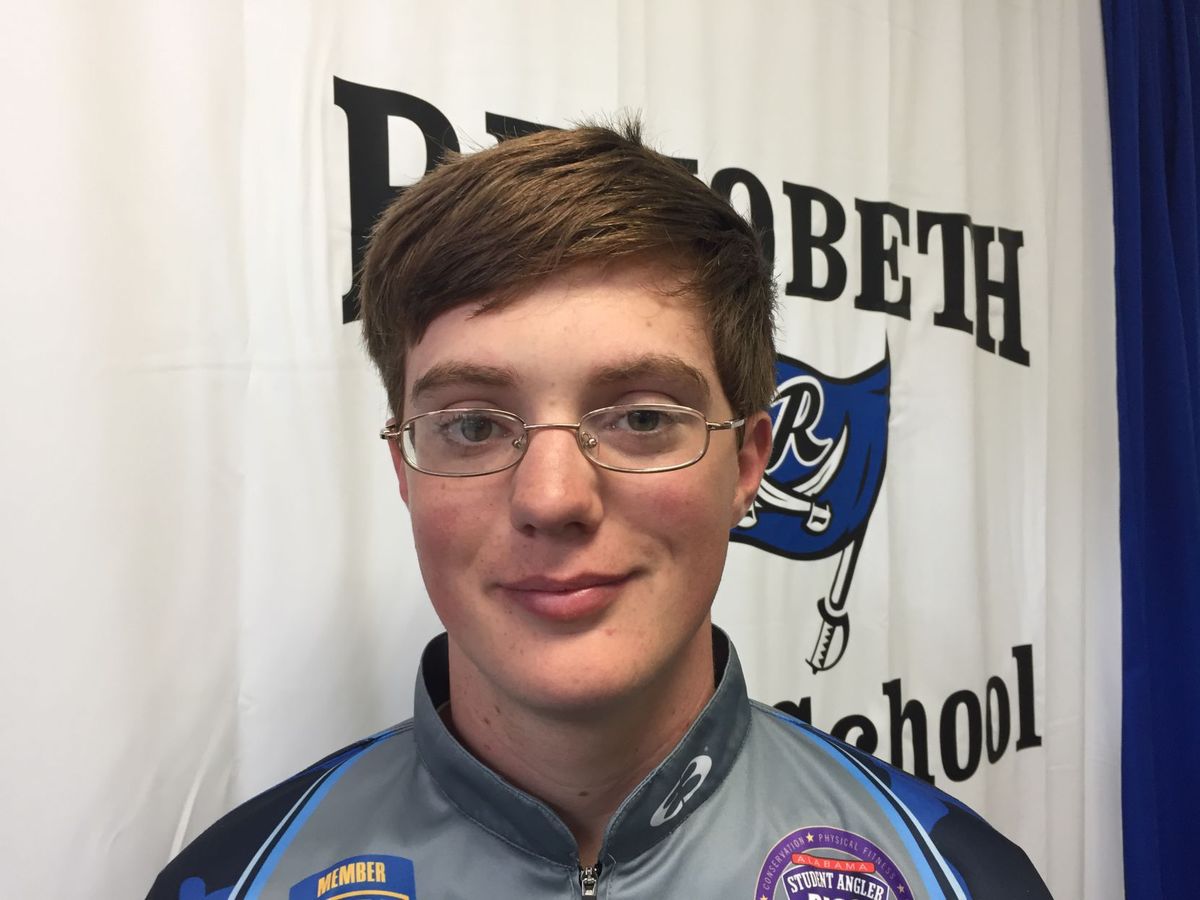 For Locke, the opportunity continues the dream he lives today.
"When I started tournament fishing when I was 11, I heard of a few people doing it. That's before bass fishing really exploded at the college level," he said. "It's just amazing. It's been a blessing to go to school and fish. You get excused absences to pre-fish for a tournament. What other schools do you get to leave to go fishing?"
Collegiate bass fishing is a bit different from most other sports. Not an NCAA- or NAIA-sanctioned sport, Georgetown head coach Shawn Combs said his program competes in the Cabela's-sponsored Association of Collegiate Anglers and in the Bassmasters and the FLW (Fishing League Worldwide) collegiate tours.
"The ACA – everybody fishes against everybody. It's all colleges in the nation in one group," Combs said. "When it comes to Bassmasters … we're in the Eastern Conference. FLW, we're in the Central Conference."
Locke, who earned one of Georgetown's first bass fishing scholarships, brings an impressive resume to the northern Kentucky school.
He and teammate Rob Draper earned Wiregrass Student Angler Trail Angler of the Year after winning a pair of fall tournaments at Lake Eufaula. Last year, he and Skipper combined to earn seventh place in a statewide high school competition.
Combs said while tournament results play a role in recruiting, he recruits students primarily for their knowledge and character.
"When Jacob's coach John (Skipper) calls me … at that point in time it's just a matter of me talking to that person because I want to know what they know, what their passion is, what their drive is, what kind of student they are," Combs said. "The other thing is the school gives us so much money, but we all try to work hard and earn money, so if they don't have that drive and don't want to work, they won't make it on the team."
Combs said Locke impressed him in all facets.
"When I met with Jacob, he met all the criteria. He constantly was telling me how he studies the lakes that he is going to," Combs said. "He does a lot of homework, and that's very important for the tournaments that we're getting ready to compete in. He's very ambitious. It seems like he's a very respectful young man."
That attention to detail and preparation may serve Locke well since Georgetown is located just north of Lexington – approximately 607 miles from Rehobeth.
"It's a whole new learning experience," Locke said. "We'll fish tournaments all over the nation. There's maybe one this year where they may be going to (Lake) Shasta, which is in California. Every lake fishes different, and I bring a lot to the table from Southern fisheries.
"It's more of a Midwestern state. The whole team will meld together and just learn new techniques and learn from each other."
John Skipper, who started the Rehobeth fishing team three years ago, rejoiced in seeing another team member land a college scholarship.
"Whenever we brought it to the school as far as starting this team, that was the avenue I took: there is scholarship money out there," he said. "We would love if only one or two got scholarships every three or four years. That's money that otherwise we wouldn't get.
"As far as having two kids (sign) in two years, I never knew that would happen. Having back-to-back years is pretty spectacular."
https://www.collegiatebasschampionship.com/wp-content/uploads/2016/11/Collegiate_Bass_Fishing_Championship-squarelogo.jpg
200
200
Shelley
https://www.collegiatebasschampionship.com/wp-content/uploads/2021/05/2019-BPS_CBFS_logo-300x179.png
Shelley
2017-03-29 13:30:30
2017-03-30 13:39:42
Rehobeth's Jacob Locke signs bass fishing scholarship with Georgetown College