Garmin Strengthens Partnership with the ACA and the Cabela's Collegiate Bass Fishing Series
SAN ANTONIO, TX (August 30, 2017) — The Association of Collegiate Anglers has announced that Garmin will continue its support of the 2018 Cabela's Collegiate Bass Fishing Series.  As a series sponsor, Garmin will continue to be able to reach collegiate anglers with their new lineup of fishing electronics and enjoy extensive promotion with collegiate anglers throughout the nation at numerous events as well as on the television series.
The ACA and the Cabela's Collegiate Bass Fishing Series have been honored to have Garmin as a leading series sponsor since the very first season of the collegiate series over twelve years ago. As part of the partnership, Garmin is proud to continue it's one of a kind discount program designed exclusively for collegiate anglers competing in college fishing events.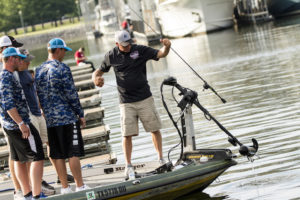 "Garmin is proud to be a long-time supporter of the Cabela's Collegiate Bass Fishing Series. We realize that this is more than a sponsorship – it's a way to invest in the future of fishing," said David Dunn, Garmin's Director of Marine Sales and Marketing. "More and more young anglers are going to Garmin, because they realize that our state-of-the-art GPS and sonar can help them put more fish in the livewell."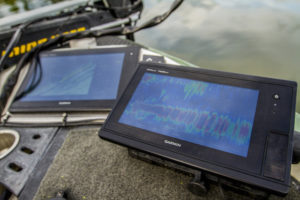 "Garmin is an industry leader in support to bass fishing as well as the outdoors in general. Garmin has really stepped up their support of college fishing with the creation of a discount and contingency program as well as their own collegiate fishing team," said Wade Middleton, President of CarecoTV, and Director of the Association of Collegiate Anglers. "It continues to be an honor to call them our partners in this series."
Collegiate Anglers will continue to enjoy a sizeable discount when purchasing Garmin products to help them navigate waters, roadways, or trail ways. The discount program details can be found on line at the Discounts and Incentives page on the Collegiate Bass Championship website.   In addition, anglers using Garmin products during select college fishing events are eligible for a variety of contingency prizes.   In addition, to the discount program, anglers using Garmin gear on their boats have a chance to win prizes as part of the Garmin Grand program.  In addition Garmin will be once again selecting top college anglers to represent them on the water at collegiate events nationwide during the 2018 season.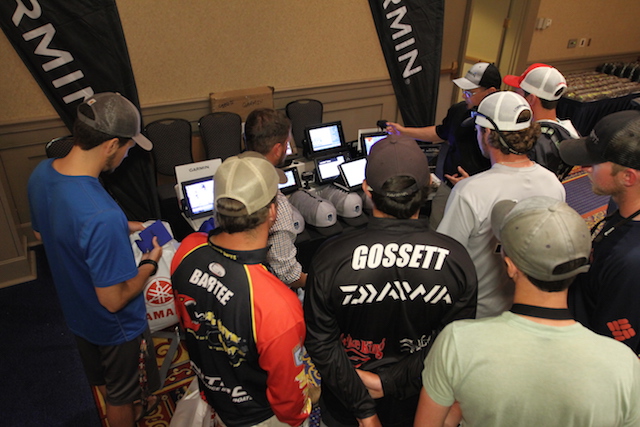 For more information about the Cabela's Collegiate Bass Fishing Series, please visit
www.CollegiateBassChampionship.com and check us out on Facebook at https://www.facebook.com/CollegiateBassChampionship.
Also, follow us on Instagram and Twitter at @CollegiateBass
About Garmin International Inc.
Garmin International Inc. is a subsidiary of Garmin Ltd. (Nasdaq: GRMN). Garmin Ltd. is incorporated in Switzerland, and its principal subsidiaries are located in the United States, Taiwan and the United Kingdom. Garmin is a registered trademark of Garmin Ltd. or its subsidiaries.
About the ACA:
The Association of Collegiate Anglers, a division of Careco TV, is a sanctioning body developed to facilitate growth, development, and structure within competitive collegiate bass fishing. The ACA provides support to dozens of school operated regional events nationwide and owns the Cabela's Collegiate Bass Fishing Series, the largest participatory collegiate tournament circuit in the country. With dedicated collegiate fishing programming on several television networks, four nationally televised collegiate bass fishing events, and thousands of members, the ACA is the leader in competitive collegiate bass fishing.
https://www.collegiatebasschampionship.com/wp-content/uploads/2017/08/IMG_1249.png
600
1000
John Braig
https://www.collegiatebasschampionship.com/wp-content/uploads/2021/05/2019-BPS_CBFS_logo-300x179.png
John Braig
2017-08-30 10:00:46
2018-03-05 14:13:03
Garmin Strengthens Partnership with the ACA and the Cabela's Collegiate Bass Fishing Series