G2 Gemini Continues Support of the ACA In 2018
The Association of Collegiate Anglers is proud to announce that G2 Gemini will continue its long-standing partnership with the Cabela's Collegiate Bass Fishing Series through the 2018 season. As a sponsor of the Cabela's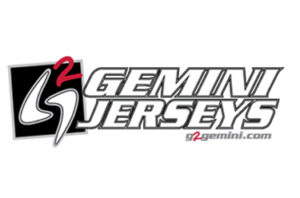 Collegiate Bass Fishing Series, G2 Gemini is offering collegiate anglers a discounted price on their high-quality fishing jerseys and apparel.
G2 Gemini has long been a supporter of the Cabela's Collegiate Bass Fishing Series since some of the very first collegiate fishing events ever held. "We've been involved in Collegiate fishing since day one and it's been amazing to see how the sport has grown over the years," said Brad Raymond. "Watching these kids grow through the sport and become decision makers in the industry and to know you've been a part of that is a humbling experience! Our partnership will continue for as long as this sport exists, we are dedicated and committed to the sport and to these young athletes that participate."
"G2 Gemini has been working with collegiate anglers since the series started.  They've provided college anglers with a way to showcase their pride in their schools and those that help them fish with great discount pricing as well as contingency award program.  Simply put they've been great partners to us and college anglers".  Wade Middleton President of CarecoTV and Director of Cabela's Collegiate Bass Fishing Series.
G2 Gemini is located in northern Minnesota and has clients in over 25 countries. Known for their outstanding customer service, G2 Gemini has a wide jersey selection to cover all types of industry needs including fishing, NASCAR, Motocross, paintball and many more.
College anglers can purchase these jerseys HERE.
For more information about the Cabela's Collegiate Bass Fishing Series, please visit
www.CollegiateBassChampionship.com and check us out on Facebook at https://www.facebook.com/CollegiateBassChampionship.
Also, follow us on Instagram and Twitter at @CollegiateBass


About the ACA
The Association of Collegiate Anglers, a division of Careco TV, is a sanctioning body developed to facilitate growth, development, and structure within competitive collegiate bass fishing. The ACA provides support to dozens of school operated regional events nationwide and owns the Cabela's Collegiate Bass Fishing Series, the largest participatory collegiate tournament circuit in the country. With dedicated collegiate fishing programming on several television networks, four nationally televised collegiate bass fishing events, and thousands of members, the ACA is the leader in competitive collegiate bass fishing.
https://www.collegiatebasschampionship.com/wp-content/uploads/2017/10/image0011.jpg
600
1000
Amanda
https://www.collegiatebasschampionship.com/wp-content/uploads/2023/03/2022_CBFS_JM-White-300x194.png
Amanda
2017-10-17 08:05:15
2017-10-20 12:08:10
G2 Gemini Continues Support of the ACA In 2018