Inside look at Lake Dardanelle conditions, weather outlook, and fishing tips to prepare anglers for the 2019 AFTCO Collegiate Bass Open
The first ACA event of the 2019-2020 season is in the books and it is time to shift focus to the next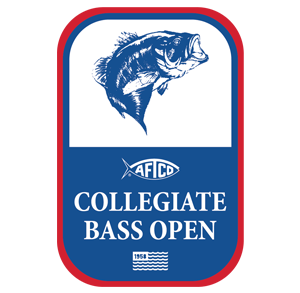 tournament.  That would be the AFTCO Collegiate Bass Open on Lake Dardanelle in Russellville, AR.  Set to take place October 26th & 27th, 'The Open' is one of the premier events on the Bass Pro Shops Collegiate Bass Fishing Series thanks to a rich history of locations and past champions.
Last year's event marked the first time the AFTCO Collegiate Bass Open was contested in the fall of the year.  Rudy Worley and John David Nowlin from Blue Mountain College won it all with a two day total of 27.62 pounds.  Shad pattern baits proved to be key over the course of those two days.  The 2018 installment took place October 12th & 13th.
Fast forward to 2019 and the AFTCO Collegiate Bass Open is taking place roughly two weeks later than it did last year.  Conditions are setting up just right for this year's edition to be one of the most exciting in tournament history.  Nowhere is this more evident than in the current 10-day weather forecast.  High temperatures are expected to reach into the mid 60's with nightly lows dipping down into the low 40's.  The key figure here is the nightly low.  Longer, cooler nights will greatly impact water temperatures.  Last year, water temperatures were still in the upper 70's to lower 80's.  This year, anglers can expect surface temperatures to be in the 60 degree range.
Cooler surface temperatures are expected to have a great impact on the fishing conditions.  The bass should be well positioned in the back of the creeks as they feed up for the winter months.  This means shad pattern baits, as well as crawfish patterns, will be what these fish key on.  Anglers who can match the hatch of those specific baitfish will see quality results.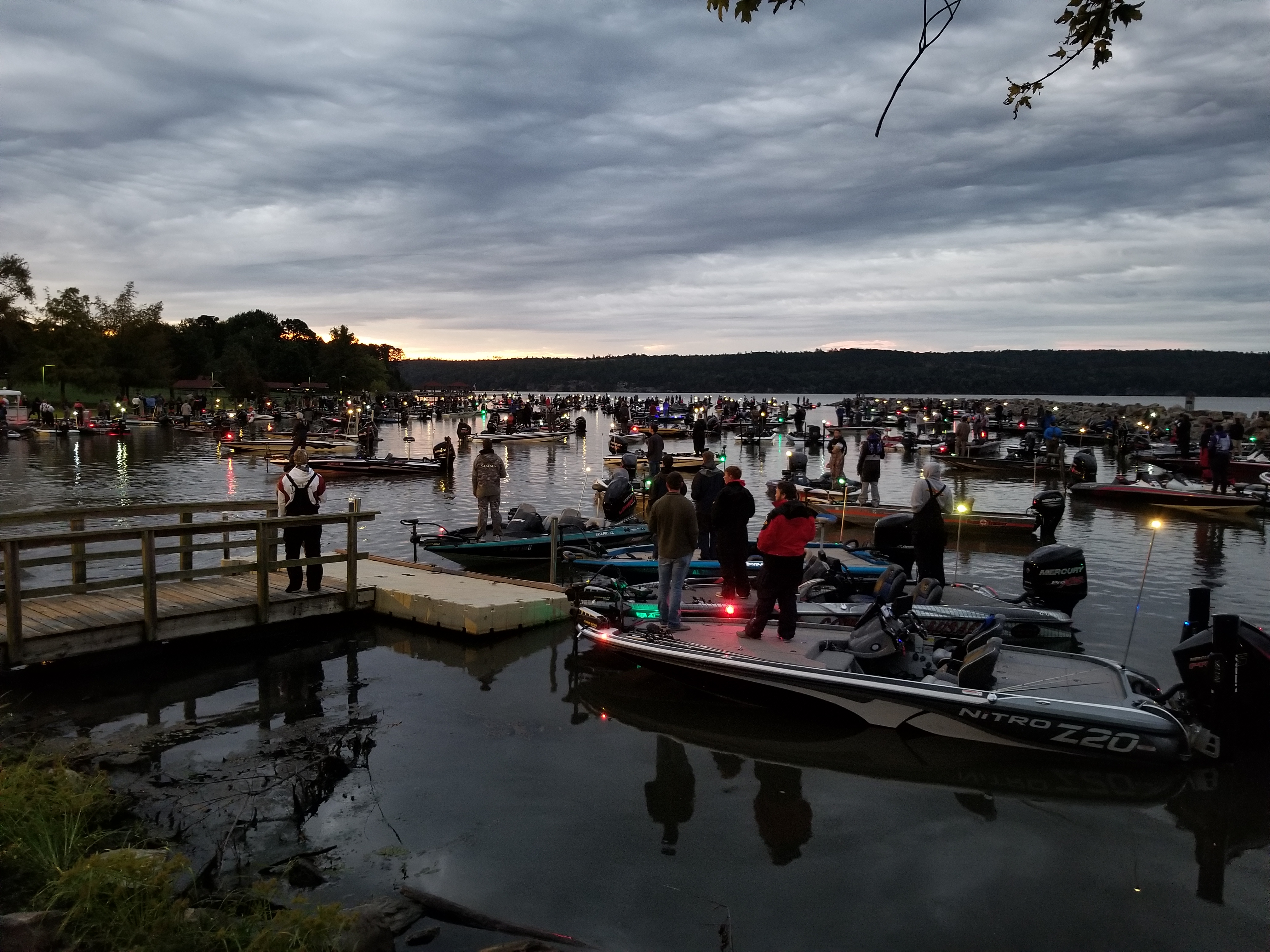 Let's take a quick look at what baits you need to be sure to have tied on.  First we will highlight hardbaits.  A shad pattern crankbait or lipless crankbait that runs about six to twelve feet deep is a must have.  Another option are topwaters.  This includes plopper and walking style baits.  The key here is the size of the bait you throw.  If the size of the baitfish is average to above average, a larger profile topwater could trigger that kicker bite.
Lastly, we will highlight various soft plastics.  The first bottom bait that comes to mind during the fall is a jig.  Lake Dardanelle provides a lot of rocky shorelines that are ideal for soaking a jig.  Another soft plastic to keep an eye on is a creature style bait.  Prevalent shoreline wood and vegetation are the ideal spots for flipping a soft plastic craw or creature bait.  The final soft plastic to keep in mind is a finesse worm.  When it comes to day two of competition, downsizing and using a finesse presentation can be more appealing to these highly pressured Lake Dardanelle bass.  It is important to note that the Arkansas River system typically has a muddy to stained water clarity.  Dark colored soft plastics will be easier for the fish to see and key in on.
Good luck to all anglers planning to compete in the 2019 AFTCO Collegiate Bass Open. If you have not yet signed up, click here to register.  Prior to the first day of competition next week, we will update the standings in the Bass Pro Shops School of the Year presented by Abu Garcia.
https://www.collegiatebasschampionship.com/wp-content/uploads/2018/10/IMG_7116-Lo.png
396
595
Shelley
https://collegiatestg.wpengine.com/wp-content/uploads/2021/02/CBFS_logo-300x212.png
Shelley
2019-10-18 10:28:44
2019-10-18 11:39:57
Decoding Dardanelle