Arctic Ice Continues Support of 2017 Cabela's Collegiate Bass Fishing Series
Arctic Ice, LLC continues its support and partnership with the Association of Collegiate Anglers (ACA) and the Cabela's Collegiate Bass Fishing Series as an official sponsor for the 2017 fishing season. With products designed specifically for anglers and outdoorsmen, Arctic Ice has quickly established itself as a leading manufacturer of long-term, reusable refrigeration products.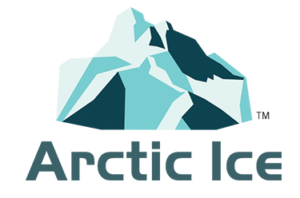 "Arctic Ice has been a great supporter of college fishing events in recent years, they've come to the numerous events, developed products that match many of the school's coolers and helped to cool down food, beverages and fish in the collegiate anglers' boats. In my years of experience with Arctic Ice, It's become a product that I use all the time and the college anglers are now embracing it as well because when you use Arctic Ice it simply works" said Wade Middleton, Director of the ACA and President of CarecoTV.
Utilizing innovations in phase change materials, Arctic Ice offers products with three distinct freezing points in a multitude of sizes to fit the needs of outdoorsmen and women everywhere. The environmentally friendly, re-usable cold packs are available in an Alaskan Series model, designed to provide prolonged refrigeration without freezing, a Tundra Series model, designed to provide extended freezing temperatures for frozen goods, as well as Chillin' Brew, which is designed to keep beverages between 28°F and 32°F, an ideal drinking temperature. Arctic Ice's collegiate series comes in a variety of colors to match your team colors.
"As we enter our fourth year working with the folks at the Cabela's Collegiate Bass Fishing Series, I am amazed at the growth and excitement around this event," remarked David White, VP of Marketing for Arctic Ice. "These young men and women are dedicated anglers that are hungry for new ideas and products to help them keep a competitive edge. We look forward to these events each spring and the opportunity to share best practices from our Arctic Ice family of brands with this enthusiastic group"
For more information on Arctic Ice, visit www.arctic-ice.com.
To see additional coverage on our Facebook: https://www.facebook.com/CollegiateBassChampionship
Also, follow us on Instagram and Twitter at @CollegiateBass
About ARCTIC ICE
Arctic Ice™ LLC is based in South Dakota and Tennessee. Company leaders include career executives from the hunting equipment, medical products and plastic injection-molding industries. Despite their very different professional backgrounds, the executive team shares a passion for outdoor recreation: hunting, fishing and camping with their friends and families. Arctic Ice™ LLC was founded to serve the needs of consumers who share those same interests.
About the ACA
The Association of Collegiate Anglers, a division of CarecoTV, is a sanctioning body developed to facilitate growth, development, and structure within competitive collegiate bass fishing. The ACA provides support to dozens of school operated regional events nationwide and owns and operates the Cabela's Collegiate Bass Fishing Series, the largest participatory collegiate tournament circuit in the country. With dedicated collegiate fishing programming on several television networks, three nationally televised collegiate bass fishing events, and thousands of members, the ACA is the leader in competitive collegiate bass fishing. For more information on the ACA, or the Cabela's Collegiate Bass Fishing Series, visit www.CollegiateBassChampionship.com.
https://www.collegiatebasschampionship.com/wp-content/uploads/2017/07/AI_5.jpg
360
480
Amanda
https://www.collegiatebasschampionship.com/wp-content/uploads/2023/03/2022_CBFS_JM-White-300x194.png
Amanda
2017-01-04 19:41:30
2017-07-13 19:48:30
Arctic Ice Continues Support of 2017 Cabela's Collegiate Bass Fishing Series