Ahead of the Championship – A Look at Pickwick Lake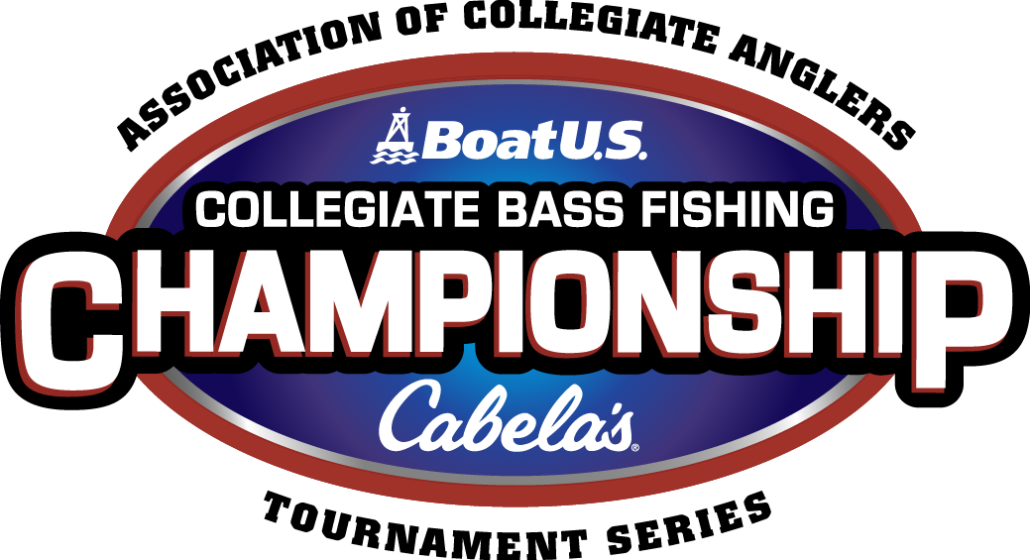 Pickwick Lake and Florence, AL are set to play host to the 2018 BoatUS Collegiate Bass Fishing Championship presented by Cabela's.  The event, regarded as one of the most prestigious collegiate bass fishing tournaments in the country, will feature college anglers from all over the nation.  Held on Pickwick Lake from May 21st to 25th, the Championship will feature 22 teams ranked in the Top 25 of the Cabela's School of the Year race, thus making this arguably one of the toughest fields in the nation.
As it stands now, the current top 25 Cabela's School of the Year presented by Abu Garcia are: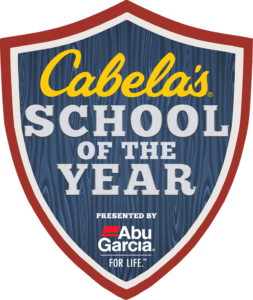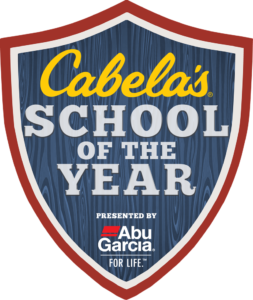 Bethel University (McKenzie, TN)*
University of North Alabama (Florence, AL)*
Adrian College (Adrian, MI)*
Auburn University (Auburn, AL)*
Murray State University (Murray, KY)*
McKendree University (Lebanon, IL)*
University of Louisiana-Monroe (Monroe, LA)
Bryan College (Dayton, TN)*
Dallas Baptist University (Dallas, TX)*
University of Tennessee (Knoxville, TN)*
Missouri State University (Springfield, MO)*
University of Montevallo (Montevallo, AL)*
Mississippi State (Starkville, MS)*
Tarleton State (Stephenville, TX)*
Louisiana Tech University (Ruston, LA)*
East Texas Baptist University (Marshall, TX)*
Rogers State University (Claremore, OK)*
Northwestern State University (Natchitoches, LA)*
Louisiana State University – Shreveport (Shreveport, LA)*
Sam Houston State (Huntsville, TX)*
Drury University (Springfield, MO)*
Slippery Rock University (Slippery Rock, PA)*
Stephen F. Austin (Nacogdoches, TX)
Wallace State Community College (Hanceville, AL)*
University of Wisconsin-Platteville (Platteville, WI)
*Indicates university/colleges fishing the Championship.
Throughout the spring season, the main storyline for the Tennessee River has been rain.  Stretching from the Midwest, all the way into the south, large amounts of rain have saturated the ground and flooded numerous bodies of water.  So severe, in some cases, that the TVA stopped generation at dams upstream in order to hold more water from being released downstream.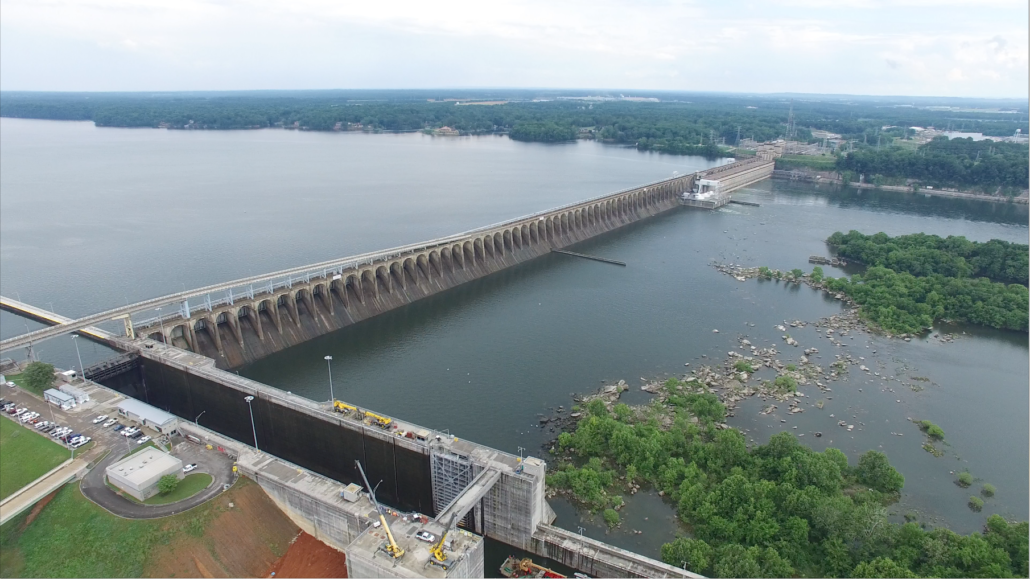 As a result of these rains, Pickwick Lake has seen a lot of water move through the system.  Generation at the Pickwick dam has been strong and steady for several weeks.  This has caused a fascinating phenomenon for all of the fishermen getting out on the water.  Smallmouth bass have shown up in droves.  Using the current to ambush baitfish and feed, large numbers of quality smallmouth are being caught out on this body of water right now.
Will the smallmouth bite play a key role in the event during May?  The answer is, probably not.  Barring any more major rain causing consistently strong current, five fish limits of four pound smallies will not be seen.  That is not to say these anglers will not catch quality smallmouth during the event however.  There is a good chance mixed bags will cross the stage, and these smallmouth will be some of the larger fish in that bag.
Assuming the current calms down, and Pickwick Lake is in stable condition for the BoatUS Collegiate Bass Fishing Championship presented by Cabela's, let's take a look at the patterns and baits that could play a significant role in determining the outcome of this event.  The first main focus over the past few years has been the ledges and offshore structure.  It never seems to fail, every year we return to Florence, AL for the Championship, the winning team finds their success fishing ledges.  This is due in large part to the fact that a majority of the lake's population of fish goes out deep for the summer months; however, the fish are behind this year, so it's still to be determined if ledges will be key again or not.
If the fish are out on the ledges, bait that might play a role, and The SPRO Little John Super DD 90 deep diving crankbait could be a big player for targeting these offshore fish.  When targeting fish on deep structure, firing up a school is key to triggering numbers of bites.  A crankbait is a great lure for achieving this.  Running this bait through a school of hungry fish will start a competition between the school for the bait.  So expect crankbaits to be used by a good portion of the field at some point during the event.
Sticking with offshore ledges, another tactic that could prove effective is fishing a shaky head.  In recent years on the Tennessee River system, the shaky head has seen a resurgence.  This bait is not being fished as the finesse technique it is so well known for.  Normally, this is a setup with a 1/4 oz. or less jig head paired with a small finesse worm, fished on light line.  The new trend on lakes such as Pickwick has become to throw heavy jig heads up over 1/2 an ounce, and use larger soft plastic baits.  The Big Bite Baits finesse worm in the 8 inch version would be ideal for targeting these bass with a larger profile bait.
Lastly, we'll focus on another technique to keep in mind as the tournament approaches.  Earlier, we knocked the shallow water fishing saying that it can't hold up to multiple days of fishing pressure.  For some anglers, offshore fishing is so intimidating that they will take their chances up shallow.  Pickwick Lake is known for abundant amounts of shoreline cover and Adrian College just proved that Pickwick bass can be caught shallow based on their recent B.A.S.S. Collegiate Series win there.
With the amount of rain moving through this spring, there is a good chance this cover will be surrounded by a good amount of water and that the summer ledge patterns may not be in play yet when the event kicks off.  When this situation arises, the one bait that comes to mind is the SPRO Bronzeye Frog.  This bait is easy to fish around cover, and produces giant bites.  All it takes is 10 bites.  If a team can get up shallow and find the right 10 bites on a frog, they will have a chance to compete for a top 10 finish.
With this tournament less than a month out, it will be interesting to see how the conditions set up out on Pickwick Lake.  Be sure to stay up to date with the latest in collegiate bass fishing by visiting www.collegiatebasschampionship.com.  As the tournament nears, we will continue to provide further coverage and insight into the event.
For more information about the Cabela's Collegiate Bass Fishing Series, please visit www.CollegiateBassChampionship.com.
Stay up to date and Follow Us!
Facebook –  https://www.facebook.com/CollegiateBassChampionship
Instagram – https://www.instagram.com/collegiatebass/
Twitter – https://twitter.com/collegiatebass
Subscribe to our videos!
YouTube –  https://www.youtube.com/user/CollegeBassFishing
https://www.collegiatebasschampionship.com/wp-content/uploads/2018/05/Pickwick-Lake-6.png
1080
1920
Amanda
https://www.collegiatebasschampionship.com/wp-content/uploads/2023/03/2022_CBFS_JM-White-300x194.png
Amanda
2018-05-04 10:00:32
2018-05-16 14:23:57
Ahead of the Championship – A Look at Pickwick Lake