ACA Announces the Anglers Selected for the 2018 Garmin College Fishing Team
2018 Garmin College Fishing Team
The Association of Collegiate Anglers (ACA) is pleased to announce the four (4) new college team members that have been selected to the join the existing Garmin College Team for the 2018 college fishing season. The four (4)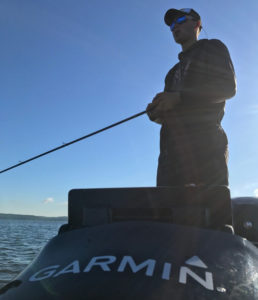 anglers were selected from dozens of applications from anglers across the nation looking for a chance to be a part of the Garmin College Fishing Team.
"We are pleased to add these four young men to the Garmin collegiate roster," said Ted Gartner, Garmin Director of Corporate Communications. "It's only fitting that the best anglers have the best marine electronics. We wish the team good luck and tight lines as they compete this year."
The new 2018 Garmin College Fishing Team anglers include:
Luke Miller – University of Louisville
Jarrett Robertson – Tarleton State University
Jesse Garren – Tennessee Tech University
Andrew Marquez – Morehead University
They will be joined by the returning Garmin College Fishing Team anglers:
Nathan Bell – Bryan College
Cole Sands – Bryan College
Zach Clisch – University of Wisconsin-Platteville
Jacob Harris – Southeast Missouri State University
Ethan Raleigh – Morehead State University
Christopher Oja – Ferris State University
"The Garmin College Fishing Team is a great opportunity for anglers to get a chance to use the newest technology on the water while gaining first-hand experience what the working directly with major companies is like," said Wade Middleton, Director of the ACA and President of CarecoTV. "Understanding how to promote a brand is a difficult skill that Garmin is taking the time to teach to these collegiate anglers while allowing them usage of the best mapping and sonar capabilities available."
Each of the anglers will be equipped with detailed lake maps and best-in-class Garmin marine electronics and technology to use on their boats during tournaments, television shows, and in public appearances.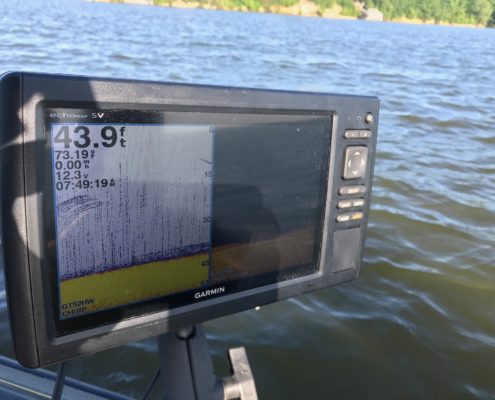 For more information about the Cabela's Collegiate Bass Fishing Series, please visit www.CollegiateBassChampionship.com.
Stay up to date and Follow Us!
Facebook –  https://www.facebook.com/CollegiateBassChampionship
Instagram – https://www.instagram.com/collegiatebass/
Twitter – https://twitter.com/collegiatebass
Subscribe to our videos!
YouTube –  https://www.youtube.com/user/CollegeBassFishing
 About Garmin International Inc.
 Garmin International Inc. is a subsidiary of Garmin Ltd. (Nasdaq: GRMN). Garmin Ltd. is incorporated in Switzerland, and its principal subsidiaries are located in the United States, Taiwan and the United Kingdom.  Garmin is a registered trademark and Panoptix is a trademark of Garmin Ltd. or its subsidiaries.  
All other brands, product names, company names, trademarks and service marks are the properties of their respective owners. All rights reserved.
About the Association of College Anglers
The Association of Collegiate Anglers, a division of Careco TV, is a sanctioning body for college fishing to help facilitate growth, development, and structure within competitive collegiate bass fishing.  The ACA provides support to dozens of school operated regional events nationwide and owns and operates the Cabela's Collegiate Bass Fishing Series, the largest participatory collegiate tournament circuit in the country.  With dedicated collegiate fishing programming on several television networks, four nationally televised collegiate bass fishing events, and thousands of members, the ACA is the leader in competitive collegiate bass fishing.  For more information on the ACA, or the Cabela's Collegiate Bass Fishing Series, visit www.CollegiateBassChampionship.com. For more information on CarecoTV, visit www.carecotv.com. 
https://www.collegiatebasschampionship.com/wp-content/uploads/2017/11/IMG_4234.jpg
2048
1365
Amanda
https://www.collegiatebasschampionship.com/wp-content/uploads/2021/05/2019-BPS_CBFS_logo-300x179.png
Amanda
2017-12-02 09:00:03
2017-12-04 11:29:18
ACA Announces the Anglers Selected for the 2018 Garmin College Fishing Team