3 Ways to Fish Big Bite Baits Cane Thumper
3 Ways to Fish Big Bite Baits Cane Thumper
As tournament season gets underway, we're always looking for the best ways to utilize our favorite baits and lures. It's no secret that when it comes to competitive fishing the Pros do it best. Pro Angler, Dean Rojas, sat down with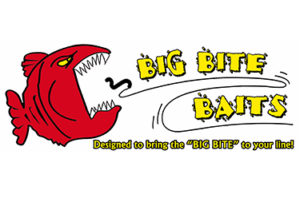 us and gave us some tips when fishing with Big Bite Baits products. In this video, Dean specifically talks about the 3 different ways to fish using Big Bite Baits Cane Thumper as well as sizes and techniques.
The Big Bite Baits Cane Thumper has large ribs on the bottom with hook pockets on the top, bottom, and sides. The body style and tail design give the Thumper a side to side action when swimming.
Here are Dean's 3 ways (sizes & techniques) to fish the Cane Thumper:
5.5″ Cane Thumper – this bigger bait is good when you want to attract more attention.
4.5″ Cane Thumper – good size to catch a lot of wide-ranging sized fish.
3.5″ Cane Thumper – Dean's favorite! Good to use on a dropshot or swim-jig.
Check out more below and make sure to add these to your tackle boxe!
Stay up to date and Follow Us!
Facebook –  https://www.facebook.com/CollegiateBassChampionship
Instagram – https://www.instagram.com/collegiatebass/
Twitter – https://twitter.com/collegiatebass
Subscribe to our videos!
https://www.collegiatebasschampionship.com/wp-content/uploads/2017/11/BBB_Cane-Thumper.jpg
315
560
Amanda
https://www.collegiatebasschampionship.com/wp-content/uploads/2023/03/2022_CBFS_JM-White-300x194.png
Amanda
2017-11-20 08:41:57
2017-11-20 13:20:59
3 Ways to Fish Big Bite Baits Cane Thumper