2021 Pickwick Slam – Day 1 Blog

April 10th @ 5:30pm – Day 1 of the Pickwick Slam is in the books! @montevallo_fishing is leading in 1st place with 24.96 lbs; @tarletonbassclub in 2nd with 23.38 lbs; and @calhoun_fishing in 3rd with 23.38 lbs. Full Day 1 results here.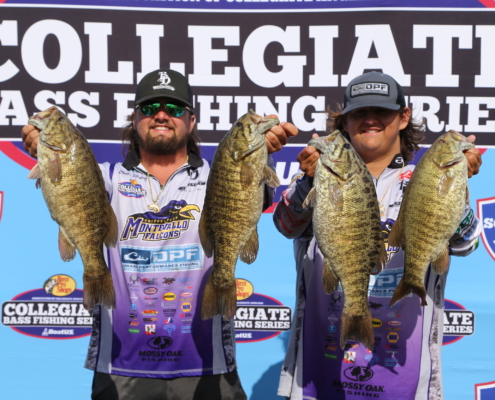 April 10th @ 3:30pm – Weigh-in is beginning!  Watch live here on our website or download the Outdoor Action TV app and watch from your phone or tv!
April 10th @ 3:15pm – Chance Schwartz and James Willoughby from University of Montevallo. Winding down the day here on Pickwick.
April 10th @ 3:00pm – Stevie Mills and Tristan McCormick from Bethel University with five in the box for day one on Pickwick.
April 10th @ 2:00pm – Weigh-In starts soon and these are just a few of the fish you'll crossing the scales today. Watch all the action here or on OutdoorActionTV….download the app!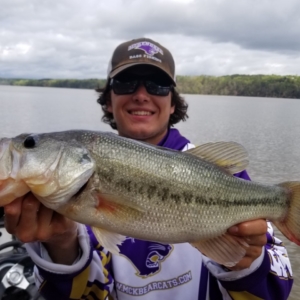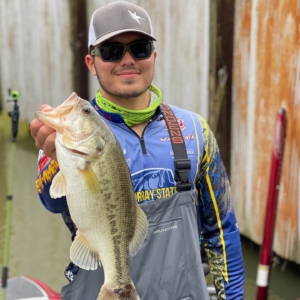 April 10th @ 9:45am – University of Montevallo is leading the Bass Pro Shops School of the Year Race presented by Abu Garcia on Pickwick this week. Here is Nick Dumke and Easton Fothergill getting day one started!
April 10th @ 9:00am – Day 1 Take-off is complete!  Nearly 400 of the top collegiate bass anglers from 50 universities are fishing on Pickwick Lake today.  Take-off began at 8:00am due to forecasted storms; however, conditions setup for a smooth take-off.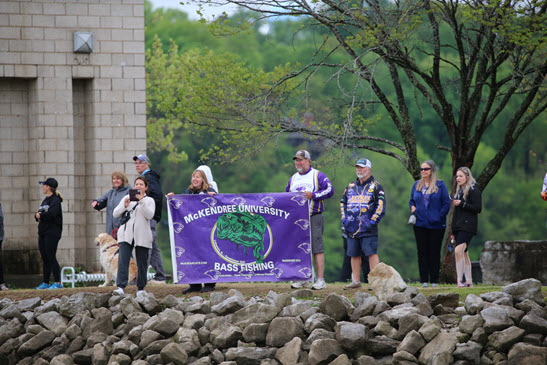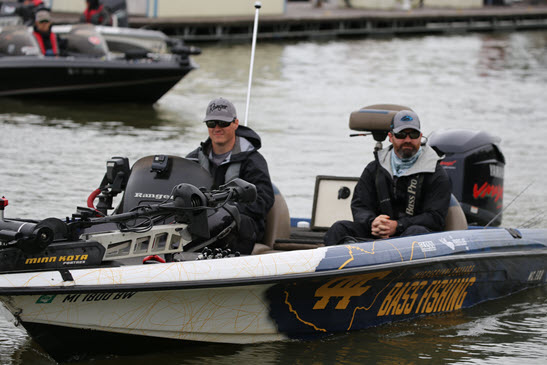 https://www.collegiatebasschampionship.com/wp-content/uploads/2021/04/2021-Pickwick-Slam-Day-1-Blog.jpg
547
821
Shelley
https://www.collegiatebasschampionship.com/wp-content/uploads/2021/05/2019-BPS_CBFS_logo-300x179.png
Shelley
2021-04-10 12:48:52
2021-04-11 09:33:45
2021 Pickwick Slam – Day 1 Blog