SAN ANTONIO, TX (3/10/2020) – The next stop on the Bass Pro Shops Collegiate Bass Fishing Series is at Kentucky Lake in Henry County near Paris, TN for the 2020 Bass Pro Shops Big Bass Bash presented by Berkley.  This is one of the oldest events in college fishing and features a two-day big bass format event that will bring in college anglers from all over the country during their spring break to compete for nearly $40,000 in prizes and contingencies.  In addition, the collegiate anglers will have a chance to earn thousands of points towards the Bass Pro Shops School of the Year presented by Abu Garcia.
Kentucky Lake provides a phenomenal playing field for these great youngsters to compete, and we expect the lake to show out as college fishing's best go in search of big fish.   During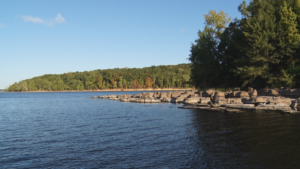 the late winter/early springtime on the Tennessee River, lake levels can vary drastically.  Each of the last two years the Big Bass Bash has been impacted by high water levels, with this event being rescheduled in 2019 due to historic flooding.  This year appears to be a totally different story.  The lake is very stable and has been for quite some time.  Kentucky Lake currently sits at 354.16 ft.  Normal winter pool is 354 ft.
Along with the lake being in stable condition, weather patterns and moon phases point towards this event possibly being a slugfest.  One determining factor for when bass move shallow to spawn is the moon.  A full moon is typically the best phase for spawning fish as they flock to the shallows in such cases.  Though not all signs point towards the bass spawning this week, the moon phase will have these fish pushed up shallow feeding in a pre-spawn pattern which means great fishing for everyone.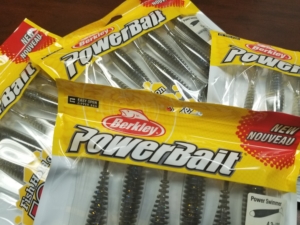 "It's all going to be about what the water temperature is, and I'm going to make my decisions after that.  Chances are though, swimbaits and bigger crankbaits are going to be in play for sure," said Ethan Jones, member of the 1st place McKendree University Fishing Team.
As the fish roam the shallows before making beds and locking on for the spawn, search baits and moving baits will be key in finding where the bass are hanging out and what exactly they're feeding on.  At the registration night on Friday, each angler will receive a package of the PowerBait® Power® Swimmer from Berkley®.  A swimbait is a great tool for scouring the shallows in search of feeding fish.  This bait is also extremely versatile.  It can be used on an A-rig, fished on a light jig head, paired with an underspin, or even be fished weedless on a weighted hook.  All of these combinations will work especially great on day two when anglers are permitted to use only Berkley® products.
The Bass Pro Shops Big Bass Bash presented by Berkley is the final regular-season event for the Association of Collegiate Anglers before the year-end championship is held at Pickwick Lake in May.  That means this is the final double points opportunity of the season for competing schools.  In all ACA major events, schools earn points for their highest two finishing teams inside of the Top 10.
"We have been on an incredible run.  We kind of had a goal to be wearing that Yellow BUFF® when we got to Kentucky Lake, and I think we got there.  Now we got to go to Kentucky and execute," noted Jon Rinderer, Head Coach at McKendree University.
As it stands now, defending School of the Year Champions McKendree University holds a 330-point lead over the University of Montevallo in second place.  Rounding out the top five in order are Adrian College, Auburn University, and Murray State University.  Every school ranked inside of the Top 10, and a total of 18 of the Top 25, are registered to compete at Kentucky Lake this weekend.  This means that there is a potential for some major moves in the Bass Pro Shops School of the Year presented by Abu Garcia. With double points up for grabs, the most points one single school could earn at this event are 1,990.  Calculations show that any team in the Top 5 theoretically has a shot at taking over the lead.  Prior to the event starting on Saturday, ACA staff will provide an update to the School of the Year standings to include the results from the most recent FLW Regional on Table Rock Lake.
To follow further coverage of the 2020 Bass Pro Shops Big Bass Bash presented by Berkley, check back to our website and various social media channels.
https://www.collegiatebasschampionship.com/wp-content/uploads/2020/03/BIG-BASS-BASH_2020-PROMO_EXPORT_01000103.png
1080
1920
Kyle Curry
https://www.collegiatebasschampionship.com/wp-content/uploads/2021/05/2019-BPS_CBFS_logo-300x179.png
Kyle Curry
2020-03-10 12:35:35
2020-03-10 12:35:35
Setting the Stage for the Bass Pro Shops Big Bass Bash presented by Berkley