McKendree University Hosts Third Annual Spring Invitational
By Cody Levy
For the third consecutive year, McKendree University is hosting their McKendree Spring Invitational on Vandalia Lake on Saturday, April 30th. The tournament will be sanctioned under the Association of Collegiate Anglers for valuable Cabela's School of the Year points.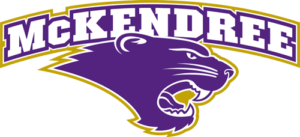 Jon Rinderer, coach of the McKendree University Bass Fishing Team, looks forward to host the event once again on Vandalia Lake with hopes of hosting their largest invitational thus far.
"We've had between twenty and thirty teams attend the tournament in the past, but I've heard that a lot more teams want to come to the event this year, so I wouldn't be surprised if we had thirty or forty," said Rinderer. "We've had teams from Missouri and Mississippi ask us about the tournament, so I think it should be a good turnout."
For teams making the trip up to Vandalia Lake, Rinderer  believes that they should expect good fishing with the bass starting their move up to spawn.
"I think conditions will be great for the tournament, said Rinderer. "We just had a big rain so right now the lake is a little off color, but the lake is full, the fish should be in full pre-spawn, and fishing should be good. This lake definitely has a lot of big fish in it."
With a cash and prize payout already set for the McKendree Spring Invitational, anglers are also competing for valuable Cabela's School of the Year Points. As the host of the event, McKendree University will also receive a ten point hosting bonus.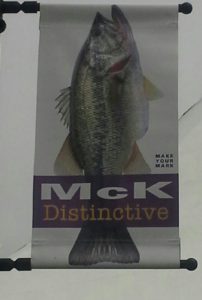 "Our main goal is getting a top five finish in the Cabela's School of the Year race. Last year we ended up in 8thand our goal is to do better every year. My personal goal is to get as many of these kids on the water fishing tournaments and so far, we've been having a blast."
To enter the 2016 McKendree Spring Invitational, click here: McKendree Spring Invitational
To see additional coverage on our Facebook, click here: https://www.facebook.com/CollegiateBassChampionship
Also, follow us on Instagram and Twitter at @CollegiateBass
About the ACA
The Association of Collegiate Anglers, a division of Careco TV, is a sanctioning body developed to facilitate growth, development, and structure within competitive collegiate bass fishing. The ACA provides support to dozens of school operated regional events nationwide and owns the Cabela's Collegiate Bass Fishing Series, the largest participatory collegiate tournament circuit in the country. With dedicated collegiate fishing programming on several television networks, three nationally televised collegiate bass fishing events, and thousands of members, the ACA is the leader in competitive collegiate bass fishing. For more information on the ACA, or the Cabela's Collegiate Bass Fishing Series, visit www.CollegiateBassChampionship.com. For more information on Cabela's visit Cabelas.com, for more information on CarecoTV, visit www.carecotv.com.
https://www.collegiatebasschampionship.com/wp-content/uploads/2016/06/CBFC_Button-e1480444540195.png
300
300
Shelley
https://www.collegiatebasschampionship.com/wp-content/uploads/2023/03/2022_CBFS_JM-White-300x194.png
Shelley
2016-04-18 19:32:16
2016-11-18 14:24:19
McKendree University Hosts Third Annual Spring Invitational