Live Blog: October 11 – Tournament Day 2

Sunday, October 11 – 1:45 PM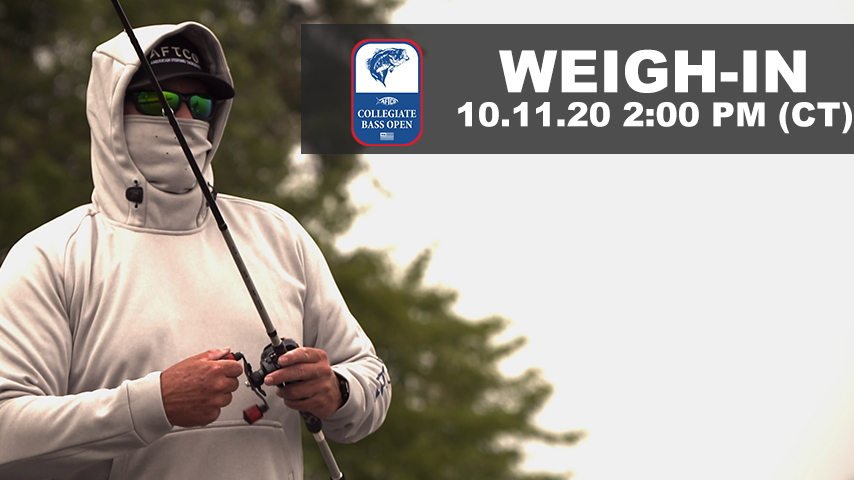 Weigh-in will begin in less than 20 minutes.  Tune in to the Outdoor Action TV app or website to see who will win the 2020 AFTCO Collegiate Bass Open on Lake Dardanelle!
Sunday, October 11 – 1:30 PM
Breeden & Smith just boxed up their third keeper.  That now gives them roughly 4.5-5 pounds.  They will likely need another 3-4 pounds to have a real shot, anything more than that and they could lock it up.  But, anything can happen.  Past history on this lake says that it normally takes 26-30 pounds to win this two-day event.  We will find out the winning weight in just a few short hours!
Sunday, October 11 – 1:00 PM
Our crew members have now caught up with the 3rd place team from Day 1, Masen Wade & Davis Coleman.  They now have two fish in the livewell for approximately 3 pounds.
Sunday, October 11 – 12:10 PM
Day 1 leaders Breeden & Smith now have two fish for roughly three pounds.  They have about two hours of fishing time left.  During Day 1, the Drury anglers caught the bulk of their fish between 11:00 AM and 1:30 PM.  We will see if they can get them fired up again this afternoon.
Sunday, October 11 – 11:55 AM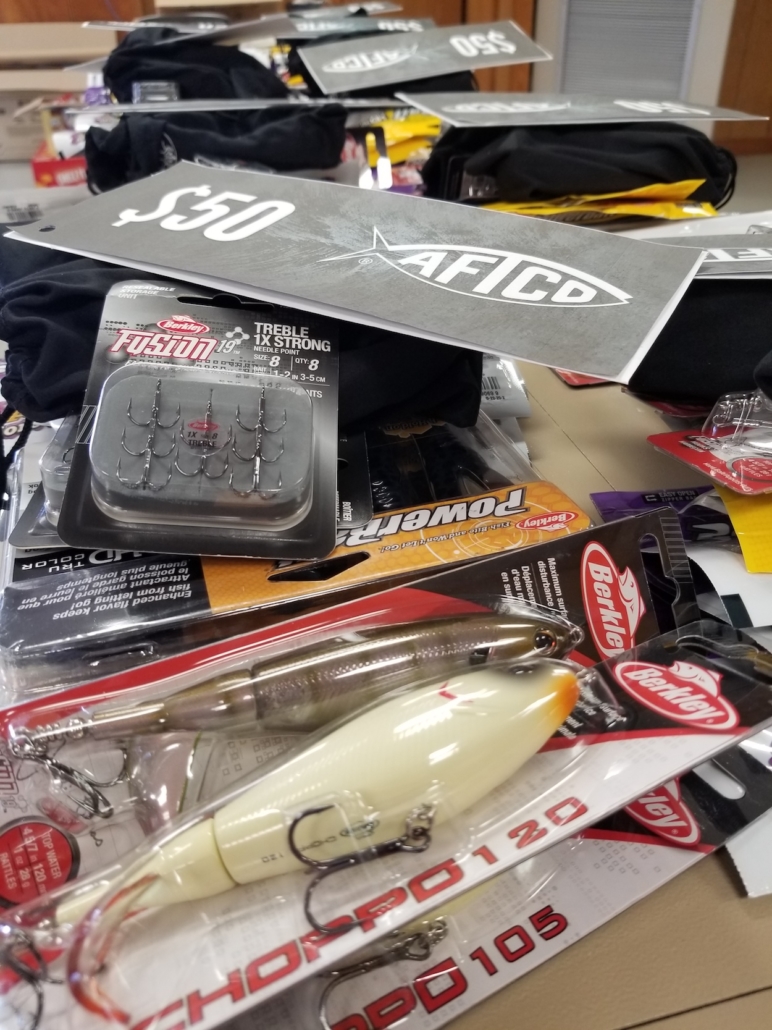 We've been busy getting the prizes ready to hand out following weigh-in today.  The AFTCO Open will pay out the Top 20 teams, as well as several exact places from 30th-70th.  Total payout in prizes & contingencies is valued at $20,000.
Sunday, October 11 – 11:15 AM
Hunter Jenkins & Jacob Jones from Dallas Baptist University have four fish in the well today.  The pair zeroed on Day 1 of competition.
Sunday, October 11 – 10:50 AM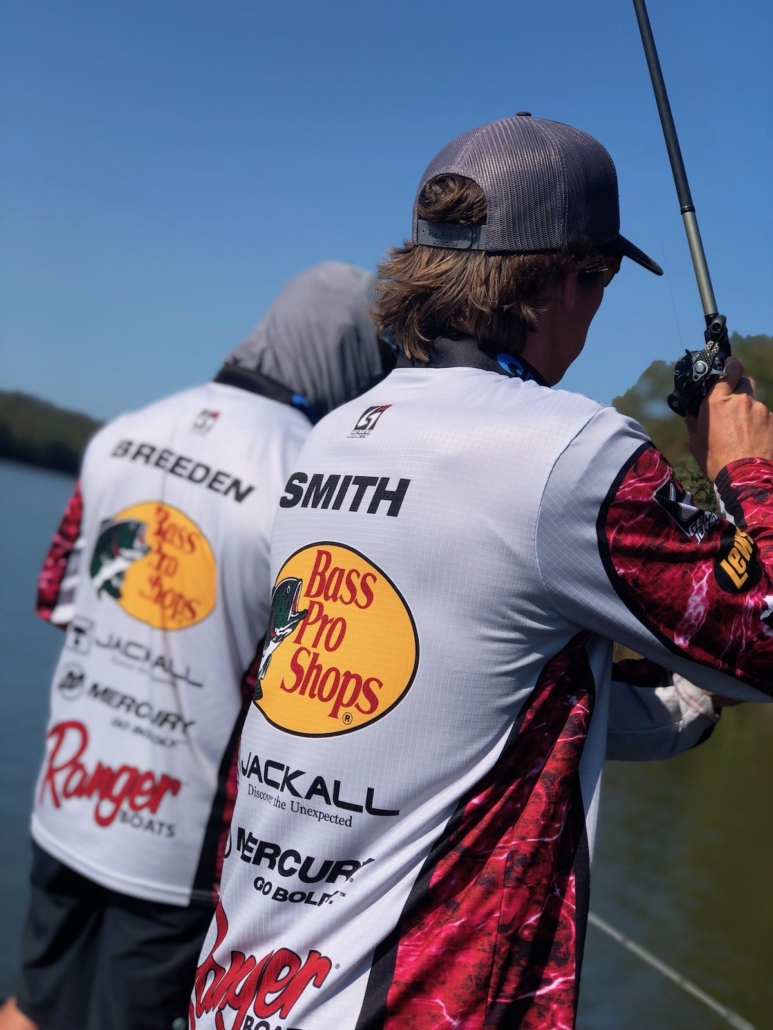 Here's a quick late morning update on the top two teams from Day 1.
Breeden & Smith of Drury University are still sitting on one keeper.
England & Baker from Arkansas Tech are stuck on two keepers for 3.5 pounds, but have had a recent flurry of bites.  Time will tell if they can secure a keeper fish out of that school.
Sunday, October 11 – 9:40 AM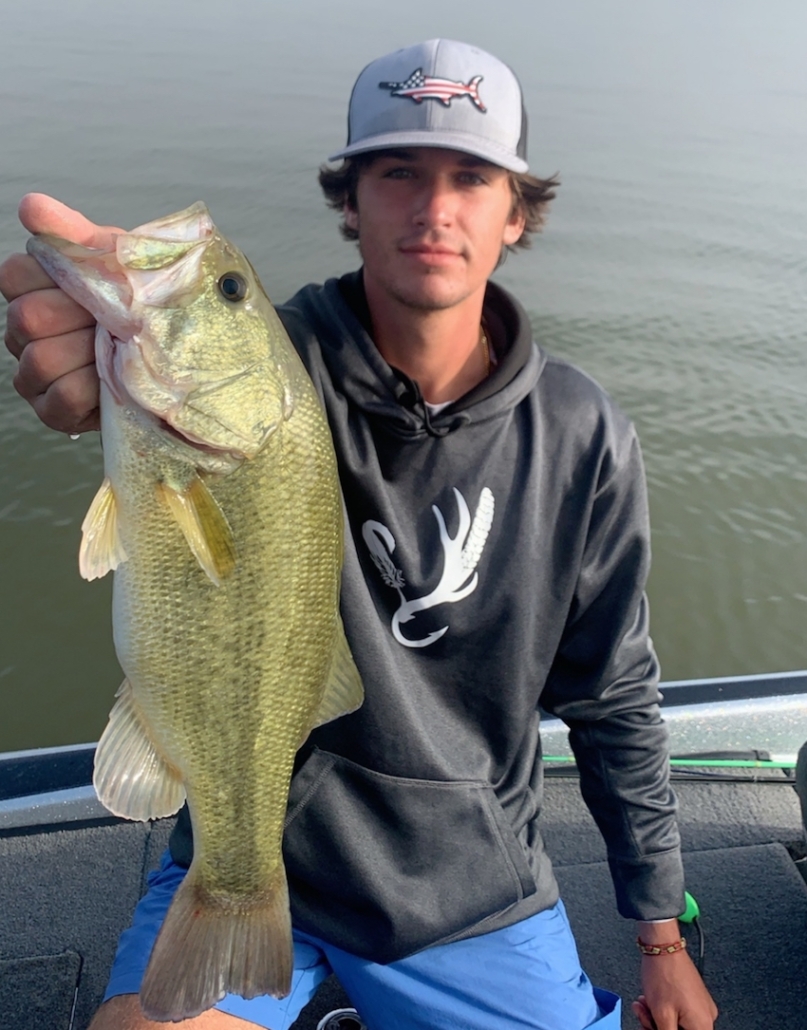 Aaron Cherry & Chandler Holt from the University of Montevallo just sent in this nice keeper.  They entered today in 15th place after weighing in 9.30 pounds on Day 1.
Sunday, October 11 – 9:30 AM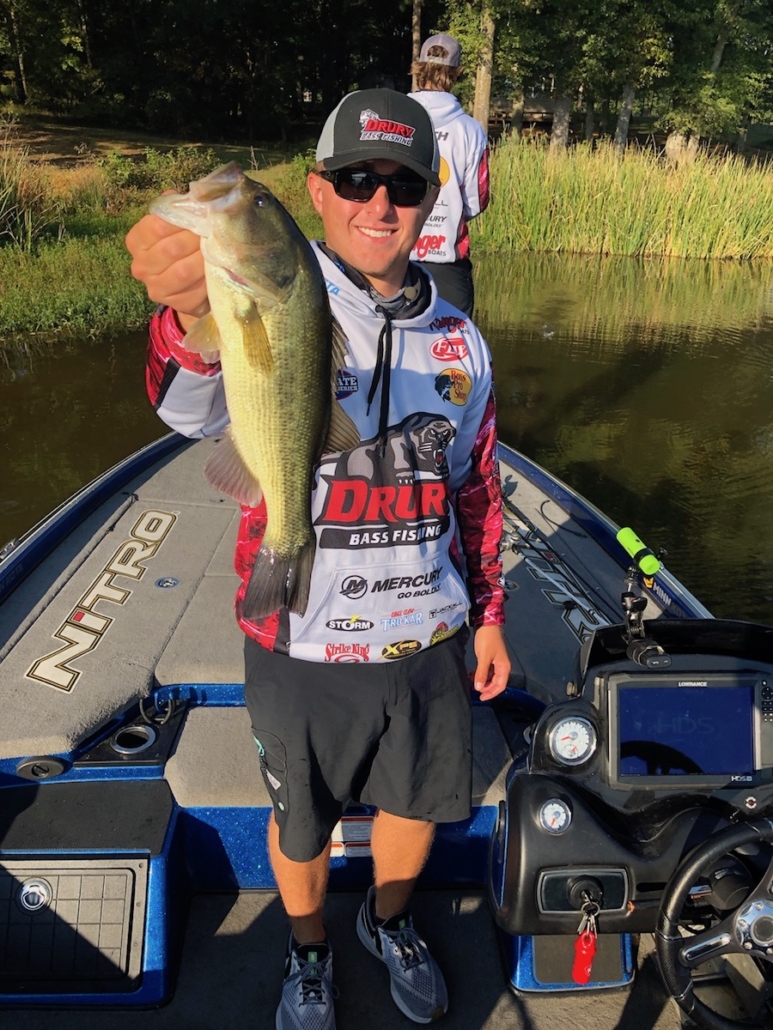 Cole Breeden & Cameron Smith from Drury University now have 1 keeper in the box.
Sunday, October 11 – 8:50 AM
England & Baker now have 2 fish for roughly 3.5 pounds.
No update yet from the Day 1 leaders Breeden & Smith from Drury University.
Sunday, October 11 – 8:15 AM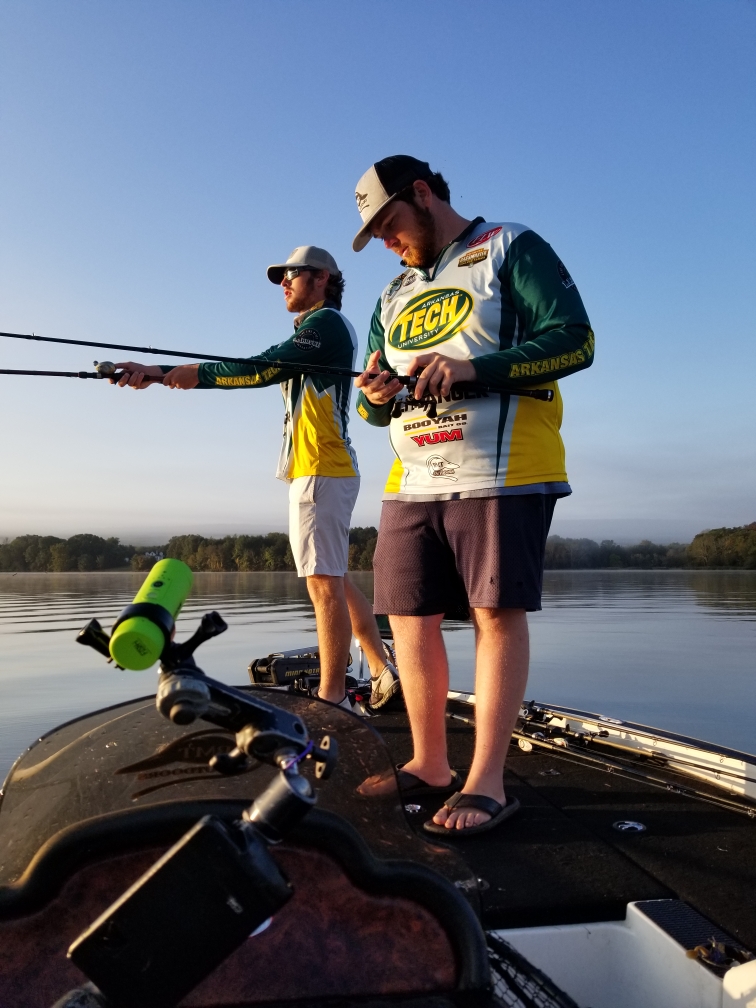 England & Baker from Arkansas Tech University, who enter today in 2nd place, have landed a total of six fish, one of which was a keeper.
Sunday, October 11 – 7:30 AM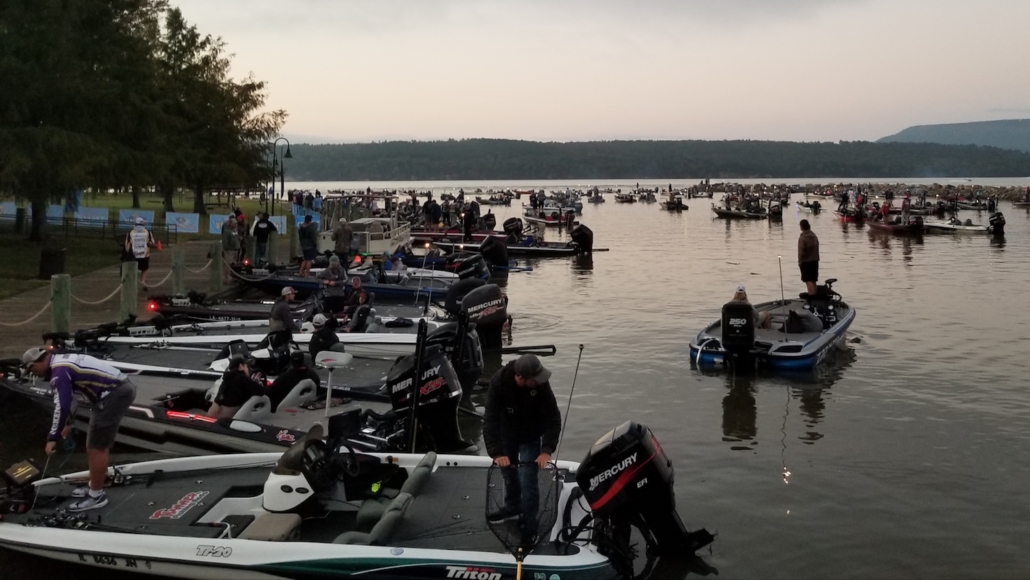 The boat ramp area here at Lake Dardanelle State Park is now empty as the field of boats are now making their way out to the their first stops of the morning!
Sunday, October 11 – 6:20 AM
Good morning once again from Lake Dardanelle and the AFTCO Collegiate Bass Open!  Today is the final day of the event, and a winner will be crowned later this afternoon.  Camera crews will be starting with the 1st & 2nd place teams.  Keep checking back throughout the morning for updates from on-the-water!
https://www.collegiatebasschampionship.com/wp-content/uploads/2020/10/CBFS-1906.Transcoded.01.sub_.02.png
197
350
Kyle Curry
https://www.collegiatebasschampionship.com/wp-content/uploads/2023/03/2022_CBFS_JM-White-300x194.png
Kyle Curry
2020-10-11 07:20:53
2020-10-11 14:43:43
Live Blog: October 11 – Tournament Day 2