Live Blog: May 25 – Final Practice Day and Check-In/Sponsor Night

Tuesday, May 25, 2021 – 9:30 PM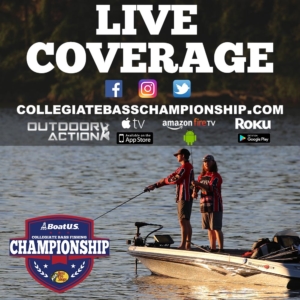 We are going to wrap up our coverage for today's blog.  Tournament coverage will begin bright and early tomorrow morning from Dreher Island State Park on the shores of Lake Murray.  Be sure to follow along with all of the coverage tomorrow across a variety of platforms.  Takeoff will be live streamed on Facebook, the live blog on the website will provide updates, additional content will be shared across various social media channels, and weigh-in will be streamed live beginning at 2:15 PM both on the website and Outdoor Action.
Tuesday, May 25, 2021 – 8:55 PM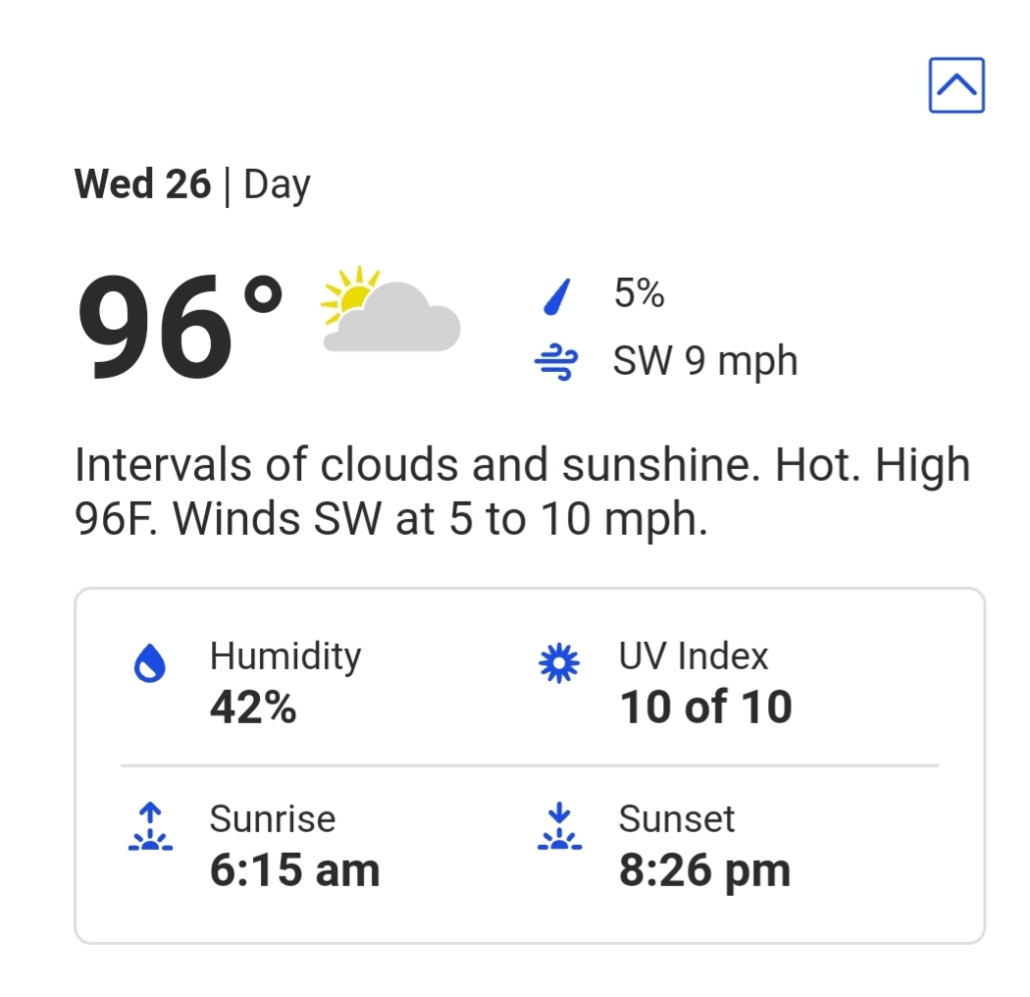 One development that occurred late in the day today was a slight change in the weather pattern.  For the past three days or so, the Lake Murray area has seen bright sunshine and light winds.  This afternoon, a good bit of wind and clouds rolled into the area and it appears that some of those clouds could linger around for part of the day tomorrow.  That additional cloud cover could work to extend the early morning bite and keep those schooling fish up chasing bait for longer.  If this is indeed what plays out, there is a strong possibility that we see a flurry of fish catches tomorrow morning!
Tuesday, May 25, 2021 – 6:45 PM
Here are images from several of our other series partners that helped to make today a great success.  Thank you to everyone involved with this afternoon and the entire tournament season!
Tuesday, May 25, 2021 – 6:40 PM
Special thanks to our series partners that were on hand and provided product for the anglers today.  We will share more content from the angler check-in momentarily.
Tuesday, May 25, 2021 – 6:00 PM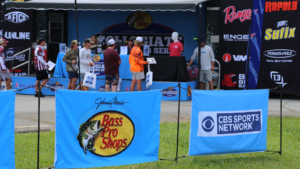 Angler check-in and sponsor night has now concluded at Dreher Island State Park.  Boat number one will leave the marina cove at 6:00 AM tomorrow morning.  A complete preview article for the tournament is now live on the website.  Check it out for more information, winning weight predictions and much more!
Read the full article here.
Tuesday, May 25, 2021 – 1:00 PM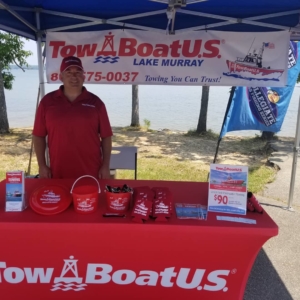 BoatUS is the other presenting sponsor of today's blog.  A tow boat will be on-site during both days of competition to assist anglers as needed.  Be sure to stop by, say "hello" and "thank you" to the representatives here today.
Tuesday, May 25, 2021 – 12:55 PM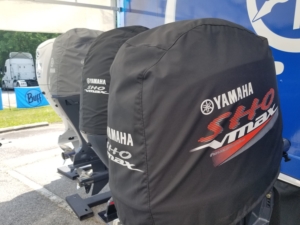 Yamaha, a presenting sponsor of today's portion of the blog is on-site here at Dreher Island State Park.  As anglers make their way through the set up this afternoon, be sure to stop by and check out Yamaha's booth.
Tuesday, May 25, 2021 – 11:35 AM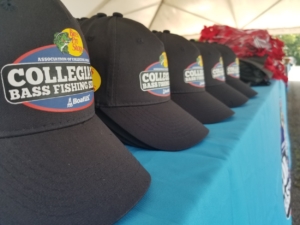 Giveaways and product from various sponsors are now set out for anglers to grab when they come through for registration and check-in.  We will be sharing more photos of the product and setup shortly!
Tuesday, May 25, 2021 – 9:40 AM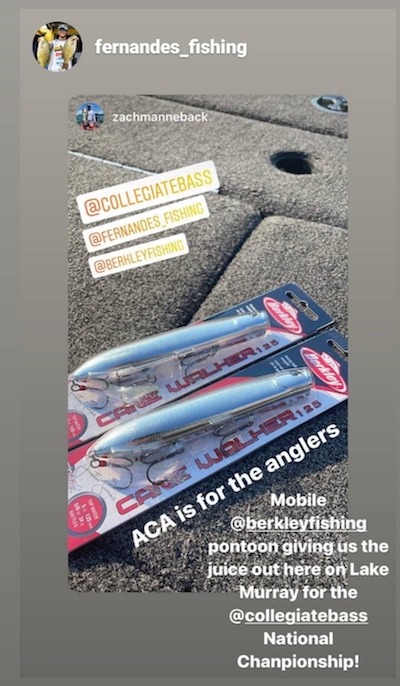 The Berkley Bait Barge is finding anglers out on Lake Murray this morning!  Representatives from Berkley are cruising around the lake in a pontoon boat handing out drinks and the Berkley Cane Walker to tournament participants.  Special thanks and shout out to Berkley for this awesome effort this morning!
Tuesday, May 25, 2021 – 9:15 AM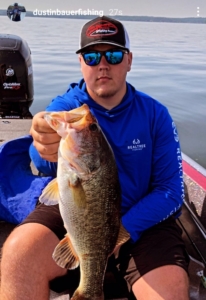 Anglers are finding a great deal of success out on Lake Murray right now.  As the reports continue to come in on this final practice day, quality largemouth bass could be the game changers this week.  The early morning bite is also another element to keep an eye.  Anglers are reporting a late season shad spawn still occurring across portions of the lake.  In scenarios like this, anglers could capitalize on those feeding fish and fill the livewell up quickly.
Tuesday, May 25, 2021 – 7:15 AM
Good morning and welcome in to the live blog for the final day of official practice!  Anglers are allowed to be on the water until 3:00 PM this afternoon.  ACA staff and series partners will be setting up all morning in preparation for the angler check-in and sponsor night that begins at 1:00 PM and will last until 6:00 PM.  Stay tuned for more great content today via the live blog coverage from Dreher Island State Park on the shores of Lake Murray for the 2021 BoatUS Collegiate Bass Fishing Championship presented by Bass Pro Shops.
https://www.collegiatebasschampionship.com/wp-content/uploads/2021/05/FEATURE-IMAGE_TUESDAY-BLOG.jpg
1000
1000
Kyle Curry
https://www.collegiatebasschampionship.com/wp-content/uploads/2023/03/2022_CBFS_JM-White-300x194.png
Kyle Curry
2021-05-25 07:16:33
2021-05-25 21:29:05
Live Blog: May 25 – Final Practice Day and Check-In/Sponsor Night