Lake Dardanelle Heating Up Just in Time for the Collegiate Bass Fishing Open Presented by Cabela's
By Cody Levy
SAN ANTONIO, Texas – The Collegiate Bass Fishing Open Presented by Cabela's is fast approaching so we decided to make it easy on your preparation and give YOU some of the key features to focus on during the event on Lake Dardanelle in Russellville, Arkansas on March 25-26.
Timing right around the spawn in central Arkansas, the Collegiate Bass Fishing Open Presented by Cabela's offers collegiate anglers not only a chance to compete in one of the most diverse tournaments in the history of college fishing, but also the chance to catch giant largemouth and smallmouth bass. Cabela's Pro Angler, Clark Wendlandt came up with a plan that he believes will lead to success at the Collegiate Bass Fishing Open.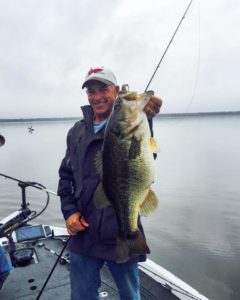 "The first thing I would think about is that this is a visible coverage fishery, meaning just about everything you see that looks good, could very well be holding fish. At the top of the list – lily pads, riprap, laydowns, stumps, and grass make up most of the visible structure. Since it is the spawn and fish could be locked down, the techniques that I see could work best would flippin', fishing soft plastics, and swimming a jig," said Wendlandt.
Wendlandt stated that tournaments he competed in on Lake Dardanelle also focused on the miles of riprap and additional visual structure that line the 40,000 acre stretch of the Arkansas River.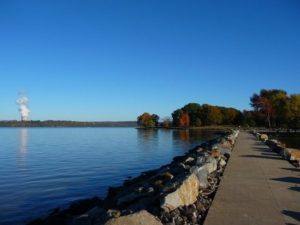 "There are also a ton of bridges, roads, and rip rap on this lake and for those fish that haven't gone up to spawn will be right on the rip rap. I would classify this lake as a lowland river fishery with a lot of bays and backwaters, but the rip rap will be key if these fish have still not spawned," said Wendlandt.
Adding to visible structure, Wendlandt stated that not only stationary patterns will be in effect on Lake Dardanelle, but moving water will play a vital role in how the Cabela's Pro would plan a course of action for the event.
"Another thing that could definitely be a player in this event could also be the water willow, but overall the true player in this event will be the water levels," said Wendlandt. "Rain totals within two weeks of the tournament will truly dictate the big factors in this event and as a fisherman, I want to know what the water levels are doing before I get there. Are the water levels rising, falling? Once I find that out, then I can dictate how I am going to fish."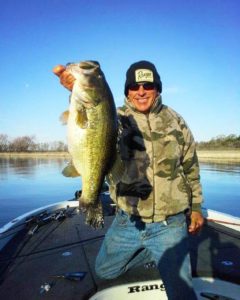 Wendlandt added that "one thing you can't be scared of on this lake is fishing shallow water, meaning one to three feet. The best places that I have found success is where the deep water meets these shallow areas. This stretch of the river is around 50 miles long, and I think you can catch them on the main river, but, I would be headed to the backs of the backwater, out of the current, especially at this time of year."
Fishing in the backwaters of Lake Dardanelle will also pose anglers with smaller boats an opportunity to get back to areas not reachable with bigger boats.
"There may be some bays way back in the backwater that will give a guy with a flat bottom boat or something like the Ranger RT 188 Aluminum boat an advantage as there is a lot of skinny water that others may not be able to reach. Guys usually want to run the biggest and fastest boats, but in a tournament like this, a smaller boat might just mean more opportunity," added Wendlandt.
Official practice days for the Collegiate Bass Fishing Open Presented by Cabela's will start on Monday March 21- Thursday March 24 and anglers are encouraged to register for the event HERE.
To see additional coverage on our Facebook, click here: https://www.facebook.com/CollegiateBassChampionship
Also, follow us on Instagram and Twitter at @CollegiateBass
About the ACA
The Association of Collegiate Anglers, a division of Careco TV, is a sanctioning body developed to facilitate growth, development, and structure within competitive collegiate bass fishing. The ACA provides support to dozens of school operated regional events nationwide and owns the Cabela's Collegiate Bass Fishing Series, the largest participatory collegiate tournament circuit in the country.  With dedicated collegiate fishing programming on several television networks, three nationally televised collegiate bass fishing events, and thousands of members, the ACA is the leader in competitive collegiate bass fishing.  For more information on the ACA, or the Cabela's Collegiate Bass Fishing Series, visit www.CollegiateBassChampionship.com. For more information on Cabela's visit Cabelas.com, for more information on CarecoTV, visit www.carecotv.com.
https://www.collegiatebasschampionship.com/wp-content/uploads/2016/06/CBFC_Button-e1480444540195.png
300
300
Shelley
https://www.collegiatebasschampionship.com/wp-content/uploads/2023/03/2022_CBFS_JM-White-300x194.png
Shelley
2016-03-03 16:01:52
2016-11-22 16:23:53
Lake Dardanelle Heating Up Just in Time for the Collegiate Bass Fishing Open Presented by Cabela's