AFTCO Launches Fisheries First: A Commitment to Sustainability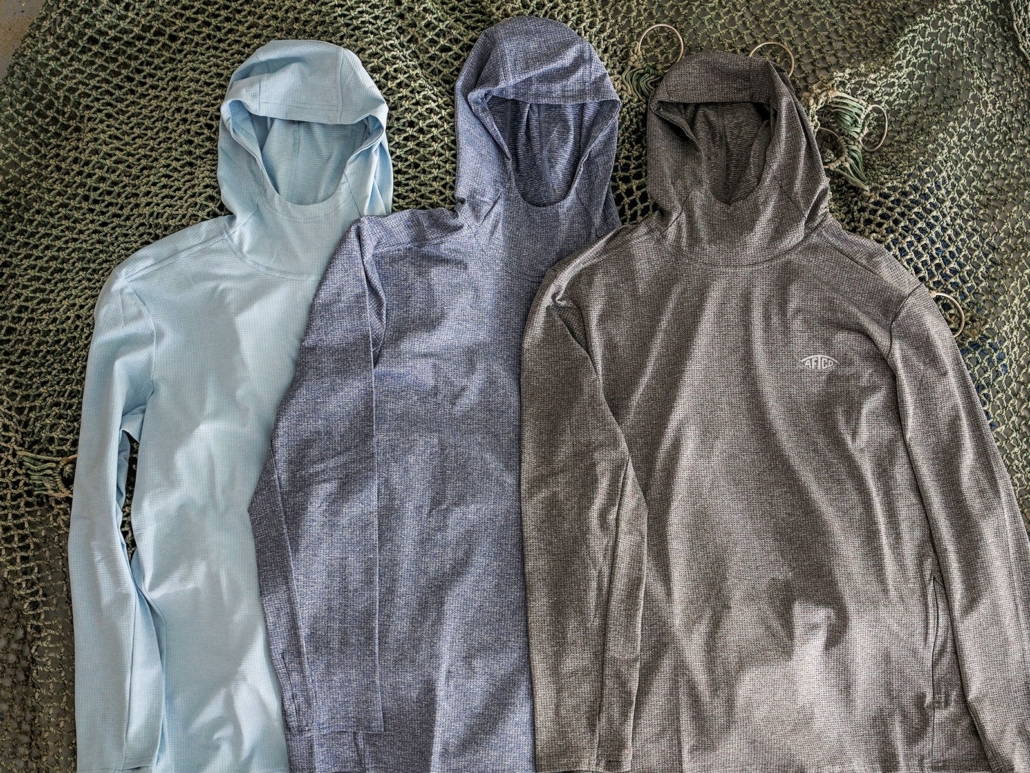 SANTA ANA, Calif. — AFTCO is committed to reducing the environmental impact on the oceans, rivers, lakes, and land that support our fisheries. The Fisheries First Pledge was created to address issues within our company and to make a positive environmental impact while achieving sustainability goals. From a business perspective, AFTCO is focused on transitioning apparel to recycled materials, updating product packaging, striving to eliminate single-use plastics, and finding ways to contribute to the long-term health of our fisheries.
Although AFTCO was proud to win a best in category award at ICAST 2020 with the Saba Recycled Boardshorts, other brands in the fishing and outdoor spaces had blazed the trail long before. In the same manner we have led the charge in conservation through our 10% Pledge to Protect & Conserve, we aim to set the bar for building a sustainable business within the fishing industry by setting specific goals and implementing new processes. We believe this is important for the health of our fisheries.
Our push into recycled and sustainable manufacturing launches in 2022 with 30% of new AFTCO sportswear offerings featuring recycled materials and fabrics like ECONYL® regenerated nylon. Beginning in spring of 2022, many best-selling performance fishing shirts like the Samurai Sun Protection Hoodie and Yurei Air-O Mesh® Hoodie will transition to recycled fabrics. Ultimately, we strive for over 90% of the polyester used in AFTCO sportswear apparel to be made from recycled alternatives and will continue to explore sustainable options.
AFTCO's sustainability goals go beyond fabrics and manufacturing, encompassing all aspects of the business. The installation of solar panels has rendered AFTCO HQ nearly energy self-sufficient. Our catalogs utilize recycled stock, and paper consumption has decreased. We also work closely with communities to clean up our lakes, rivers, and some of the most populated beaches along the coast through our Bank Bag Trash Clean Up activations.
In addition to more responsible apparel, AFTCO is also focused on improving the quality of fish that recreational anglers harvest. The Ocean to Table series focuses on the best ways to handle the fish we catch. From effectively dispatching your catch with our Circuit Breaker Ike Jime Kits, to properly cleaning and vacuum sealing fish, we want to ensure you deliver the highest quality fish to your dinner table.
Finally, at ICAST 2021, AFTCO is proud to introduce Rescue, an all-new collection of technical fishing clothing featuring ECONYL® regenerated nylon. ECONYL® regenerated nylon is made from new and recycled nylon 6 waste such as fabric scraps, decommissioned fishing nets, and other materials. Normally, nylon has a significant detrimental impact on the environment. Using ECONYL® recycled base materials helps reduce these effects, utilizing less water in the manufacturing process, and ultimately generating less waste in the end.
The collection launches with Rescue Cargo Shorts, Rescue Hybrid Shorts, Rescue Lightweight Hoodie, Women's Rescue ¼ Zip, and two Rescue Hats. These items will be available Spring 2022. View the full Rescue Sustainable Clothing line.
https://www.collegiatebasschampionship.com/wp-content/uploads/2021/08/aftco-hang-tag-1.png
276
276
Kyle Curry
https://www.collegiatebasschampionship.com/wp-content/uploads/2023/03/2022_CBFS_JM-White-300x194.png
Kyle Curry
2021-08-11 09:31:25
2021-08-11 09:31:25
AFTCO Launches Fisheries First: A Commitment to Sustainability